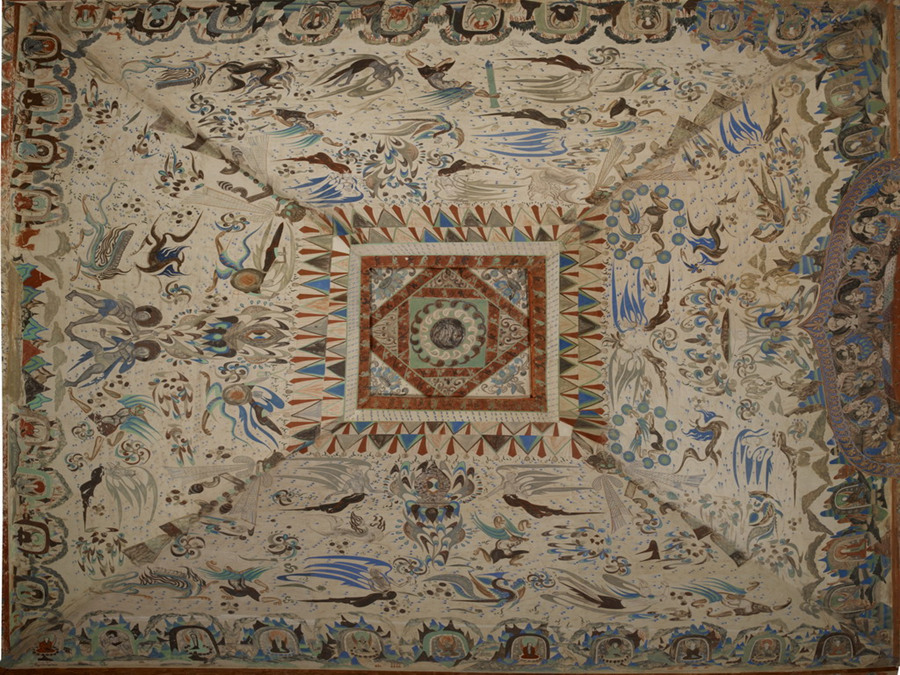 A fresco in Cave 285 of China's Mogao Grottoes. [Photo/public.dha.ac.cn]
An exhibition replicating the caves of China's Mogao Grottoes entitled "the Buddhist Art of the Silk Road of China" will be held from May to September at the Getty Center in Los Angeles, USA. This is first time simulations of the Grottoes will be fully displayed in the US.
Luo Qinhua, deputy director of the Dunhuang Research Academy introduced the full-size duplicates of three representative caves from the period of the Sixteen Kingdoms (304-589) to the Tang Dynasty (618-907) which will be exhibited. Luo also noted that the exhibition a great achievement of collaboration between China and the US in preserving the grottos. All the replication work will be finished at the end of 2015.