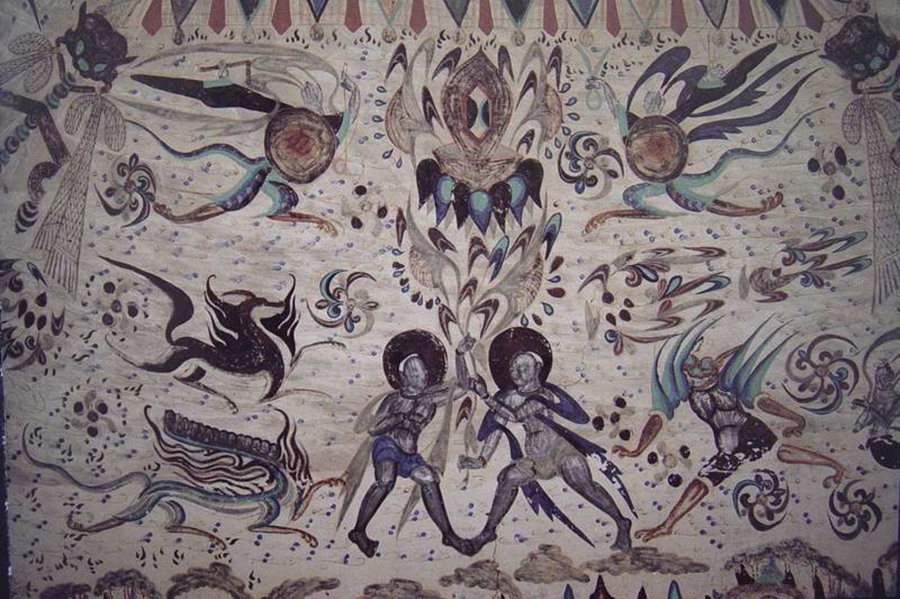 A fresco in Cave 285 of China's Mogao Grottoes. [Photo/public.dha.ac.cn]
Ma Qiang, deputy director of the arts department of the Academy said that nearly all the staff of his department has been engaged in the replication work since the year 2011 when the plan for the exhibition was settled. For example, Cave 285 alone has 15 people working to duplicate it full time.
Cave 285 is one of the caves that has the most abundant artworks. A combination of the art from central China and the Western Region featured the cave. Not only were Indian fairies painted in it, but also the gods from traditional Chinese fairy tales.