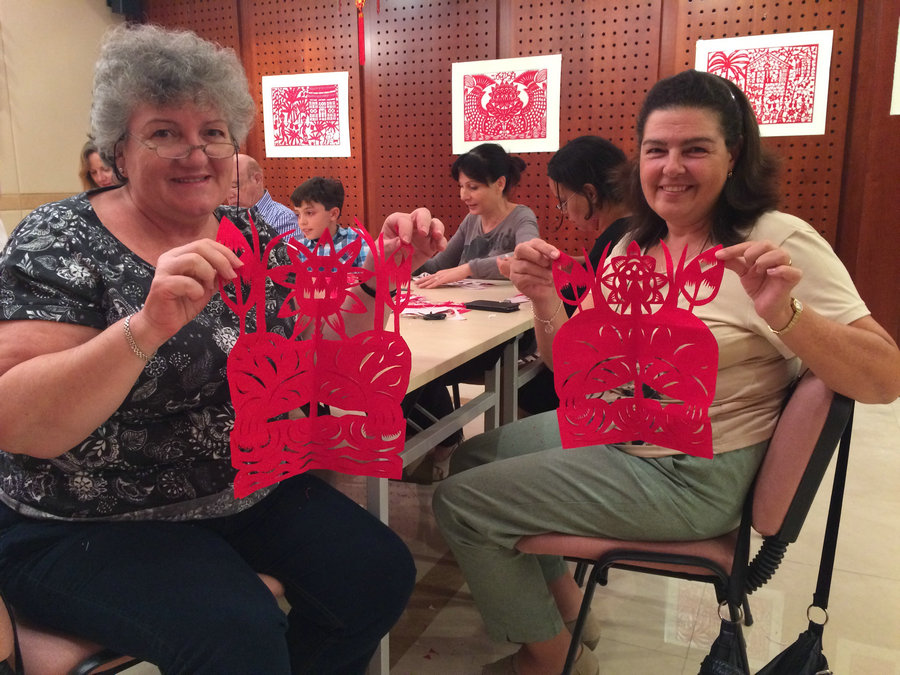 Two students show off their work during the training session. [Photo provided to Chinaculture.org]
A Chinese paper-cutting workshop was held at the Malta China Cultural Center at the end of October. Masters of the traditional Chinese handicraft of Miao ethnicity showcased the essence and beauty of this cultural heritage.
Shao Meihan, an inheritor of the Miao paper cutting heritage in Yunnan, was invited to guide the four-day training workshops. Shao was named a repository of the national cultural heritage by the Chinese Culture Ministry in 2012 due to her extraordinary skills.
The workshops included a series of sections, including theories of the art forms and practical training classes. Local participants learned to cut out different images, such as animals, architecture and plants.
The cultural event was organized under the framework of an annual cooperation project between the Malta China Cultural Center and the Yunnan Provincial Cultural Department.