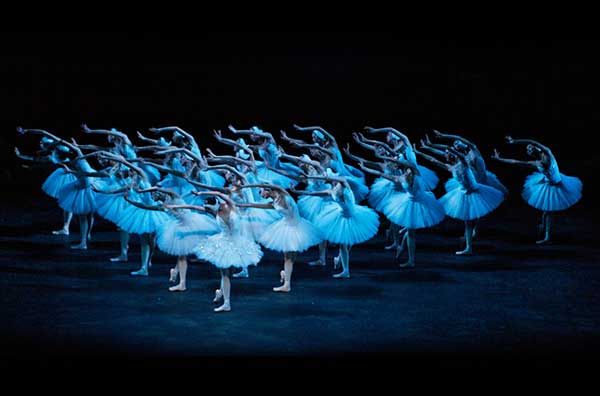 Natalya Makarova's Swan Lake will be performed at the National Center for the Performing Arts of China this month as the opening presentation in the 2015 Meet in Beijing Arts Festival. [Photo/meetinbeijing.org.cn]
The Meet in Beijing Arts Festival will come to town from April 23 to May 30 this year, according to a press conference held on April 2 in Beijing.
A huge variety of activities will be integrated into the festival including more than 100 indoor events and 50 outdoor galas that fall into different categories. 42 art troupes and 104 pop bands from 25 countries and regions will be featured in the festival.
This year, as the main guest of honor,the US will provide many eye-catching performances. Several US art troupes will give performances such as Choral Arts Chorus, the Georgia Boy Choir, the William and Mary Wind Ensemble.
Meet in Beijing Art Festival also invites the principal ballerina from the American Ballet Theatre, Isabella Boylston, who will cooperate with dancers from National Ballet of China, and present Swan Lake, for the audiences in the opening ceremony.
During the festival, Latin American and Caribbean Music will bring new music experiences for audiences on May 1. Furthermore, many countries along the "One Belt and One Road", a strategy for promoting trade and communications in central and western Asia, will take part in the festival.
Charitable events will also be integrated into the festival. With five-yuan tickets, citizens can enjoy music played by 14 foreign bands from 12:00 to 21:00 each day.
Zhao Haisheng, deputy director of the Chinese Ministry of Culture's Bureau for External Cultural Relations, Wang Zhu, deputy director of Beijing Municipal Bureau of Culture, Zhang Jinlin, secretary general of Municipal Propaganda Department, Song Guanlin, party secretary of China Arts and Entertainment Group, He Zhi, press and cultural counselor with the rank of minister of the US Embassy in Beijing attended the conference.