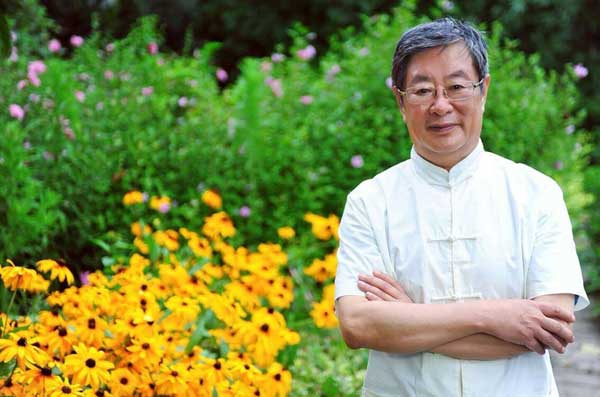 Novelist and businessman Li Kuanding established Haitian Yuan cemetery in 1993. Photo provided to China Daily
Guizhou native Li Kuanding, 70, is not only one of the most established novelists in Southwest China but also a successful businessman who founded Haitian Yuan, a cemetery of about 250,000 square meters.
Li doesn't like others to see his creation simply as a common cemetery. In his eyes, Haitian Yuan is more like a park of beautiful landscapes for the dead to rest and for visitors to reflect on life.
Since Li established the cemetery in 1993 in the suburbs of provincial capital Guiyang, it has consistently been the most popular in the area.
People often visit the cemetery as if they were visiting a park, because the cemetery built Western-style estates around graves and has large portions of green land. Most importantly, on the tombstones, instead of normal inscriptions, there are stories about the deceased, or words of wisdom the deceased passed down to their descendants.
In 2003, the China Funeral Association chose the cemetery as the base of a national funeral reform.
"When graveyards are combined with culture, they become scenic," Li says.
But it was not easy to build the cemetery-park hybrid.
Li started writing in 1970s, and soon became famous for several widely acclaimed plays.
In 1992, he was invited by the local government to inspect the city's forest in the suburbs. He noticed there were lots of tombs scattered through the forest.