2014 marks the 50th anniversary of Sino-French diplomatic relations. On Jan 27, 1964, China and France announced the establishment of diplomatic ties. France then became the first major Western power to formally establish diplomatic ties with China at the ambassadorial level.
During the past 50 years, the two countries have carried out exchanges in various fields, such as politics, the economy, culture and science.
This year saw a number of cultural activities to celebrate Sino-French relations, including exhibitions, forums, concerts and film festivals. As this year will soon end, let's take a retrospective look at some of those exciting events.
French masterpieces debuted at National Museum
Renoir, Picasso, Caravaggio, Rodin and Repin — these are some of the masters who were displayed at the National Museum of China to mark the 50th anniversary of the establishment of Sino-French diplomatic relations. The exhibition displayed 10 paintings from five French museums, the hallmarks of French art history, including Hyacinthe Rigaud's most famous work, Louis XIV, from the Palace of Versailles; Pierre-Auguste Renoir's Dance at Le Moulin de la Galette from the Musee d'Orsay and Pablo Picasso's Matador from the Musee Picasso Paris.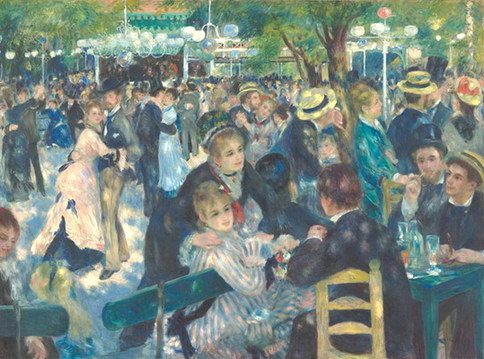 Auguste Renoir's masterpiece "Dance at Le Moulin de la Galette" on display at the National Museum of China in Beijing, capital of China, April 8, 2014.[Photo/chnmuseum.cn]