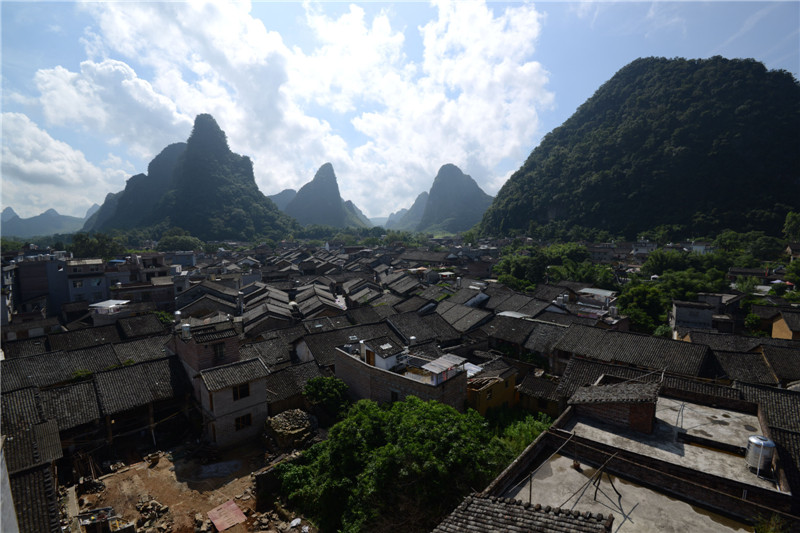 Huangyao Ancient Town in Guangxi Zhuang autonomous region, Aug 29, 2014.[Photo/Xinhua]
Located 60 kilometers southwest of Hezhou city in Guangxi, Huangyao Ancient Town is surrounded by three rivers and oddly shaped peaks. With mountains, caves, temples, pavilions, old trees and tablets, every corner of the town illustrates a typical Chinese scene. The town is known as "hometown in dreamland".
Covering an area of 3.6 square km, Huangyao Town is about 1,000 years old. It was first built in the Northern Song Dynasty (960-1127), and reached its prime in the Qing Dynasty (1644-1911). Most people in town have the family name Huang or Yao, therefore the town was named "Huangyao". Over 600 households live an old-style rural life.