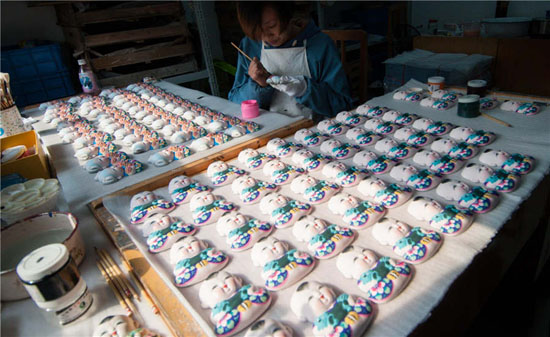 A craftsman paints clay figurines at the Huishan workshop in Wuxi, in Jiangsu province. [Photo/Xinhua]
In the year 2014, the central government allocated special fund of 7.5 billion yuan (US$1.22 billion ) for national key cultural relic protection to support large historic sites, national key cultural relic protection and the revolutionary heritage in classical Red Tourism attractions.
Meanwhile, the government arranged special fund of 663 million yuan (US$ 108 million)  for the protection of intangible cultural heritage to support the national intangible cultural heritage rescue project, and to fund national intangible cultural heritage inheritors to carry out activities.
We Recommend: