From the time that Huangmei Opera became popular in rural areas, it had gone a long way from its status as a recreational activity to professional performances in big cities. It began as a diversion acted by and for peasants and artisans at festivals and special solar periods (the 24 weather-oriented divisions of the year).
As time went by, seasonal, semi-professional groups appeared, and they performed together with troupes that specialized in more popular forms of the art, like theBeijingOpera and Anhui Opera. It was not until 1926 -- 140 years after its advent -- that Huangmei Opera managed to reach Anqing, then the capital of Anhui Province. It appeared inShanghaiin 1934, but only on makeshift stages in the city's poor quarters where it was denounced as "bawdy entertainment" and its unfortunate performers were harried by local authorities.
Since 1949, with support from the Chinese government, Huangmei Opera has blossomed.
In the early years, most Huangmei Opera programmes were based on Chinese traditional folk tales. But as the opera flourished, more and more stories from other opera genres were incorporated. Talented Huangmei artists even adapted the works of Shakespearein the name of international development. During the First China Shakespeare Festival (1986), the Anhui Provincial Huangmei Opera Troupe presented an adaptation of Shakespeare's Much Ado About Nothing - a milestone that marked the success of the international development of Huangmei Opera.
Nowadays, Huangmei Opera is mainly popular in Anhui, Jiangxi and Hubei provinces, and some of its famous actors and actresses include Yan Fengying, Wang Shaofang and Pan Jingli. The opera has also spread its fame both home and abroad with its sweet melodies and lyrics, graceful sounds and movements, and beautiful costumes and sets.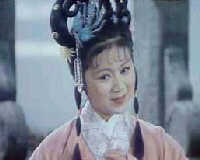 Huangmei fans can be found not only on the Chinese mainland but also inHong Kong,Macao,Taiwan, Malaysia, Japan, and even Europe.
During the First China Shakespeare Festival in 1986, audiences both at home and abroad saw an adaptation of Much Ado about Nothing by the Anhui Provincial Huangmei Opera Troupe with great respect and interest. British Prime Minister Margaret Thatcher sent her personal congratulations to Cao Yu, chairman of the Chinese Dramatists' Association, saying that Shakespeare would have been greatly amused by the imaginative representation.