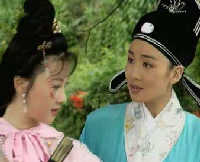 Once called "Huangmei Tune" or "Caicha Opera",Huangmei Operais one of the most famous traditional operas in China.
As a local drama in East China'sAnhui Province, Huangmei Opera actually originated in Huangmei County,Hubei Province, during the 18th century when Chinese local operas were flourishing.
After being introduced to Anhui Province, Huangmei Opera swiftly took off in Anqing City and many other neighboring provinces. Now, the opera has grown into a professional performance piece in both rural and urban areas, becoming a recreational activity for millions of people.

 Origin
Huangmei Opera was derived from "Caicha Tune", the folk ditties people sang while picking tea. It is a combination of local folk songs, dances and some widespread ancient operas. Bordering on Anhui Province, Huangmei County in Hubei Province is famous for its tea and tea-picking songs; it is also where Huangmei Opera got its original name -- "Caicha Opera" ("tea-picking opera").
Before 1949, rivers and lakes in Anhui Province were often flooded and the displaced victims had to seek refuge in neighboring provinces. As a result, Huangmei Opera of Hubei Province was brought to Anhui by victims of flood and famine.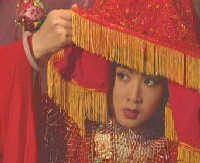 Performed frequently in villages and towns by small groups of local people, Huangmei Opera grew increasingly popular. It developed from folk tunes into short dramas and even complete theatrical works, which can be performed on stage and as TV series.
Nowadays, the lively short operas, called "everyday shows", are still performed frequently. Even "big plays" are almost always about folk life. The performers infuse simple humor into all of the 72 short plays and 36 full-length dramas about the privileged life for a down-to-earth element.