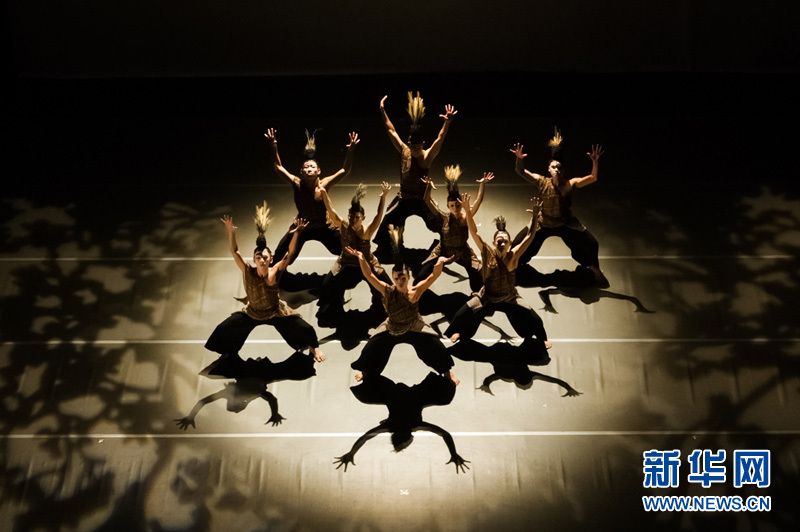 A stage photo of the modern dance show Ancient Inscriptions.[Photo/Xinhua]
Malaysia's famous performing arts groups "shared space" presented a full-length modern dance show Ancient Inscriptions on Saturday at Performing Arts Centre in Kuala Lumpur.
The show is divided into chapters in which dancers use body language respectively presenting inscriptions on bones or tortoise shells of the Shang Dynasty (1600-1100 BC), calligraphy of Han Dynasties (202 BC-220 AD) in China's history and Shen calligraphy by famous Malaysia calligrapher.
The performance has shown uprightness and integrity of overseas Chinese as well as the softness and hardness in their characters.
The artistic director of the show said, the dance performance intends to interpret the forms and spirit of Chinese calligraphy through body of dancers.
Dancers' expressive moves coupled with professional lighting effects, and tension and relaxation in music, makes it a splendid show.
The dance performance Ancient Inscriptions will be on show from Oct. 23 to Nov. 2.