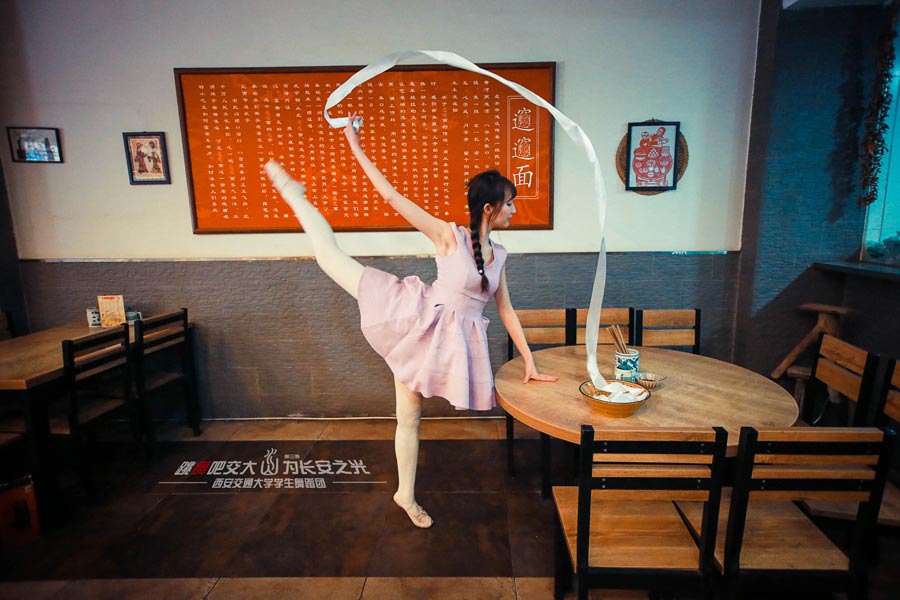 Let's dance in wealthy Shaanxi (Photo provided to People's Daily Online)

Students from Xi'an Jiaotong University posed for photos in challenging dancing moves, with characteristic places of Shaanxi province as background, expressing their love for the land and showing their youthful spirit. These photos immediately received widespread praises and became very popular on the Internet after published.
The 48 pictures represent the history, culture and development of Xi'an, northwest China's Shaanxi province. They are named "Let's Dance" and are grouped by three themes: "wealth", "harmony" and "beauty" of Shaanxi Province. The following photos are the third part of "Let's Dance".
We recommend: