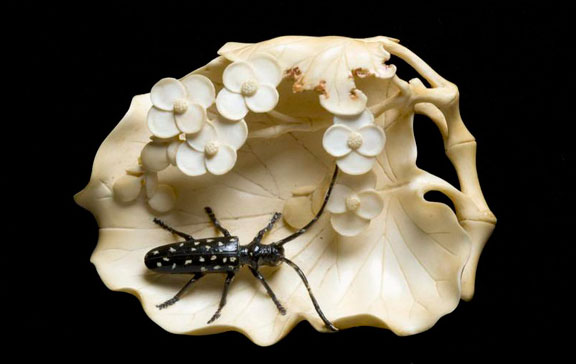 The artwork that was taken overseas illegally.

Experts at an international conference on recovering stolen Cultural Property, have come up with a series of recommendations to enable the return of these artefacts back to their home countries.
Eighteen countries participated in the fourth International Conference of Experts on the Return of Cultural Property, in Dunhuang, in Northwest China's Gansu province. They also issued the Dunhuang Recommendation at the end of the three day conference.
According to "the Dunhuang Recommendation on the Protection and Return of Illicitly Exported Cultural Property", it suggests the setting up of databases that list cultural property recovered by countries. The idea is that countries set up databases of cultural property that they have managed to recover.
And these databases in turn are connected to international databases on stolen artwork such as that run by Interpol.
The hope is, this will at least uncover artwork, stolen after 1970.
"The current 1970 UNESCO Convention only covers theft and trafficking after 1970. It is invalid for cultural property stolen before that time. This is a common problem for countries which had their cultural property was taken away overseas in earlier periods of their history," Li Xiaojie, Chinese vice culture minister.
China joined the 1970 UNESCO Convention on the Means of Prohibiting and Preventing the Illicit Import, Export and Transfer of Ownership of Cultural Property in 1989. Since then, this has given a legal basis to China to try and recover artwork stolen after that period.
"Well, of course, a lot of objects are out of the country, but you have to make the difference between those who went out after the time China ratified the UNESCO convention, the 1970 convention, so you have now a very good legal basis for those objects which went out after there was a convention," said Marina Schneider, senior officer of International Institute for the Unification of Private Law.
But it is in the period before 1970 and during the early years of Chinese history when a lot of artwork was looted by foreign troops and taken overseas. It has been very difficult to retrieve these items. To solve the difficulty, the Dunhuang Recommendation suggests countries provide authoritative reports, scientific analysis and other archaeologists' proof to claim the property.
Moreover, the recommendation asks each signatory country to take measures to prevent cultural properties from being stolen or being illicitly exported.
Currently, buying back stolen cultural relics is the most common way to retrieve them.
It is early days yet, but the Dunhuang recommendations go some way in offering a legal basis for such a recovery.
We recommend: