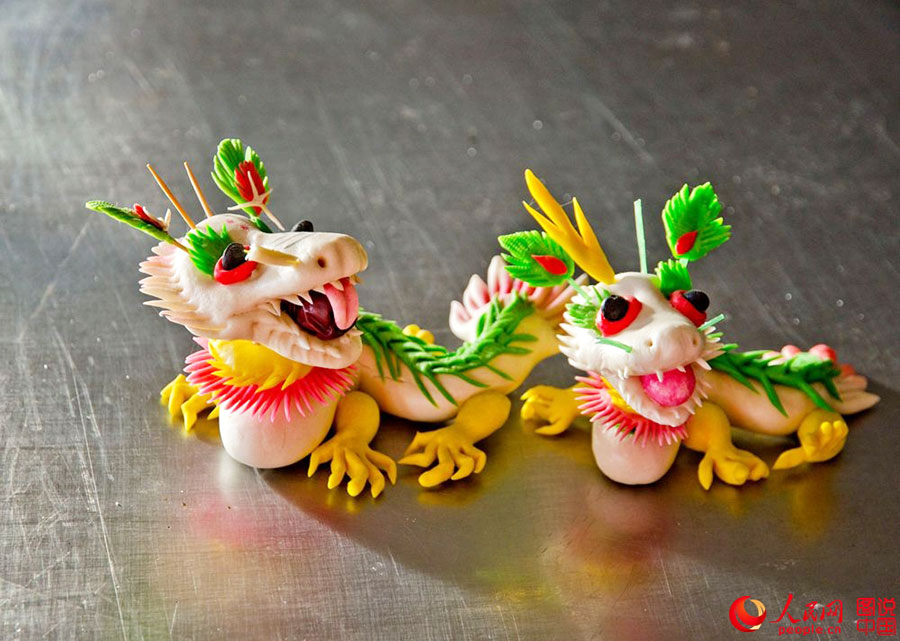 Vivid dough figurines. (Photo/ chinapic.people.com.cn)

There is a custom in North China's Shanxi Province. People make dough figurines to celebrate the festivals, weddings and funerals. Dough figurines have other names such as: "flower buns", "Lamb buns", etc. Dough figurine in every place has different names and features.
These dough figurines are mainly made by housewives. Quality flour is raw materials, combined with kneading, modeling, steaming and dying. They have exaggerated and vivid features, brilliant and pleasant colors, which are full of folk and local characteristics.
We recommend: