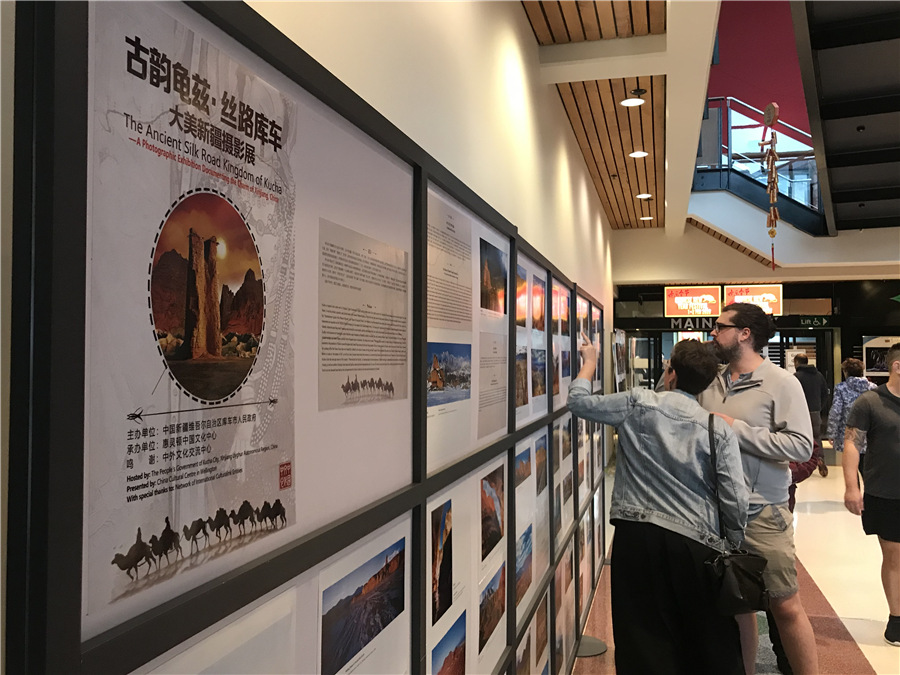 The photo exhibition in Auckland and Wellington has attracted more than 50,000 visitors from Jan 25 to Feb 2, 2020. [Photo provided to Chinaculture.org]
To celebrate Chinese New Year, the China Cultural Center in Wellington cooperated with the government of Kucha in China's Xinjiang Uyghur autonomous region and launched two photo exhibitions about the historical heritage of Kucha city.
With 70 photographs, the exhibits covers a wide range of Kucha's local history, including the Buddhist monastery, the beacon tower dating back to the ancient Silk Road, forests of Euphrates poplar trees and the unique Yardang landforms.