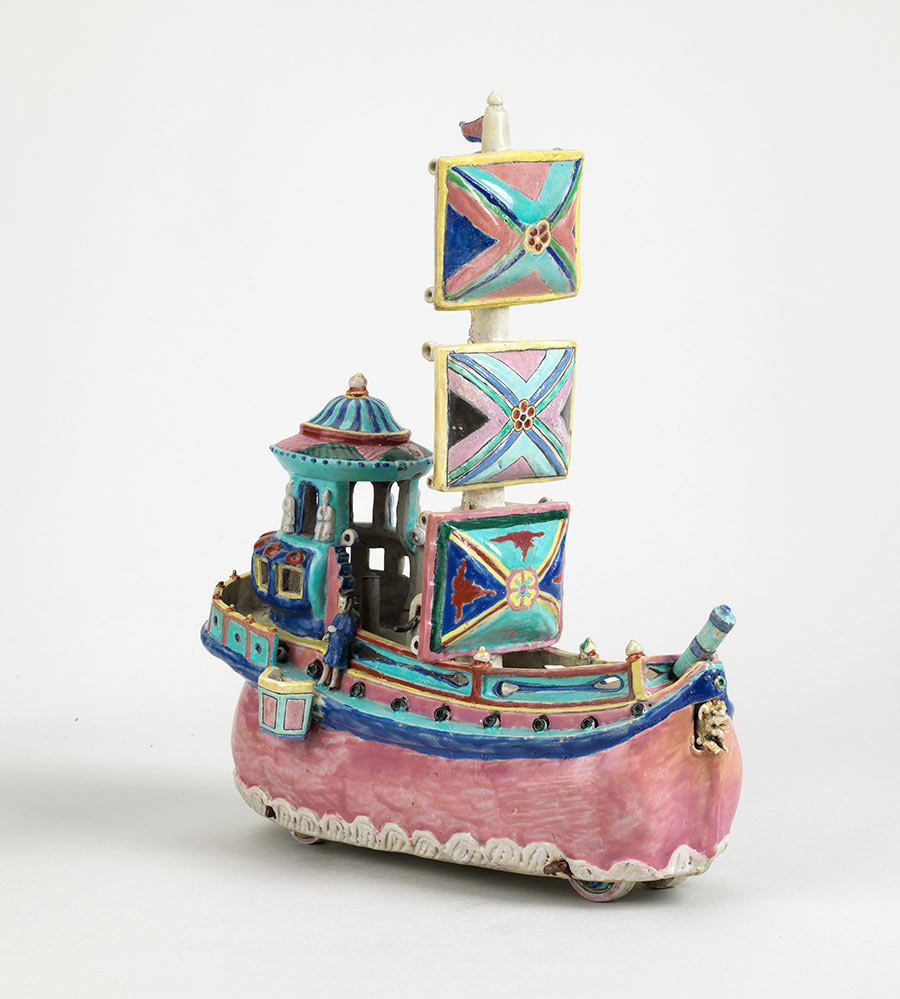 An 18th-century porcelain model of a Dutch ship, from the Royal Academy of Arts collection, on show. [Photo by Richard Valencia for China Daily]
It is believed that China began to export porcelain to the rest of the world during the Tang Dynasty (618-907). These exquisite pieces, which feature semi-translucent illumination, were first transported to ports in Asia and Africa, and finally reached Europe in the 14th century. Large orders for Chinese ceramics from Europe led to booming trade between the two sides.
The Porcelain Room, an ongoing exhibition through Sept 28 at Fondazione Prada in Milan, explores this dynamic section of the economic and cultural exchanges between China and Europe by showing more than 1,700 vintage Chinese export ceramics.
Curated by Jorge Welsh and Luisa Vinhais, the exhibition looks into the historic background, scope and influence of Chinese ceramic exports between the 16th and 19th centuries.
It is a celebration of the creativity and efficiency of Chinese porcelain producers tailored to the needs of different markets that varied in taste, religion and social customs.