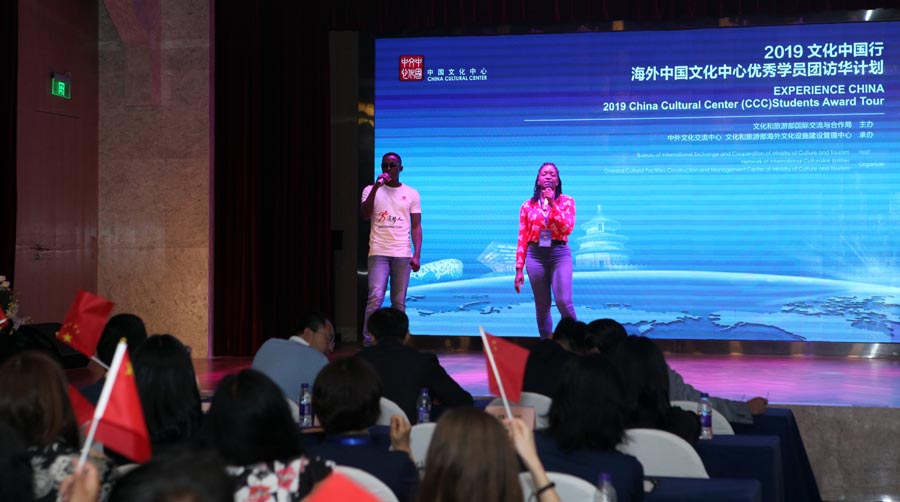 Nigerian student Nwodo Augustine (left) sings Chinese rap song, Listening to Mother's Words, in Beijing, Aug 20, 2019. [Photo provided to Chinaculture.org]
At Tuesday's launch event, student representatives also shared the stage with artists from the China National Opera and Dance Drama Theater to perform martial arts, dances and songs - both Chinese ones and traditional tunes from their home countries.

Nwodo Augustine, a 23-year-old student from Nigeria who has only been learning Chinese for one year, enthralled the 100-odd audience members with Listening to Mother's Words, a hit Chinese rap song by pop star Jay Chou.
"I like hip-hop music, so I think singing a Chinese hip-hop song will be a good option for me. It took me two weeks to learn the song, because the lyrics are hard to remember," Augustine told China Daily.
"It's my first time visiting China. Chinese people are very friendly and kind around me. I'm amazed and I'm really happy to be here," he said.
The annual event is sponsored by the Bureau of International Exchanges and Cooperation of the Chinese Ministry of Culture and Tourism, and organized by the Network of International Culturalink Entities (NICE).