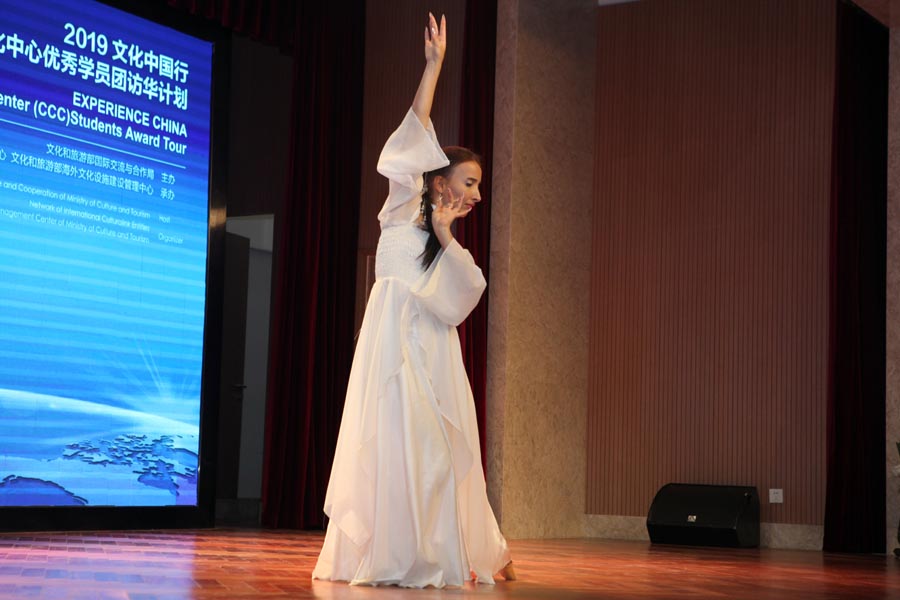 Russian student Chikova Irina performs a folk Chinese dance in Beijing, Aug 20, 2019. [Photo provided to Chinaculture.org]
During the 10-day tour, they will visit major Chinese cities and provincial areas, such as Beijing, Tianjin, Zhejiang and Hainan, which will help them fully experience China's cultural and social outlook, tourism resources and new lifestyles.

A sideline event of the project features an art exhibition at the A.C. Art Museum in Beijing, showcasing 40 calligraphy, photography and painting works created by students around the world.

China has so far set up 37 cultural centers worldwide, presenting the most authentic Chinese culture through language teaching, lectures, workshops, exhibitions and performances.