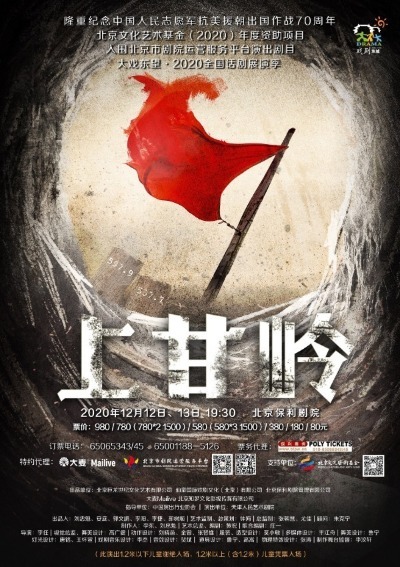 Poster of  Shangganling. [Photo provided to China Daily]
The 2020 national drama tour will kick off on Dec 12 in Beijing.
The opening drama is Shangganling, also known as the Battle of Triangle Hill, which will be staged at the Beijing Poly Theatre on Dec 12 and 13.
A total of 22 dramas will be performed in Beijing, Shanghai, Tianjin, Shijiazhuang, Nanjing and Shenzhen till the end of January.
During the tour, a forum discussing topics including challenges under the COVID-19 pandemic for drama development will be held in early January.
The tour was co-hosted by the Beijing Municipal Bureau of Culture and Tourism, Dongcheng district Party committee and Dongcheng district government. Started in 2017, the tour has to date seen 70 dramas performed in total.