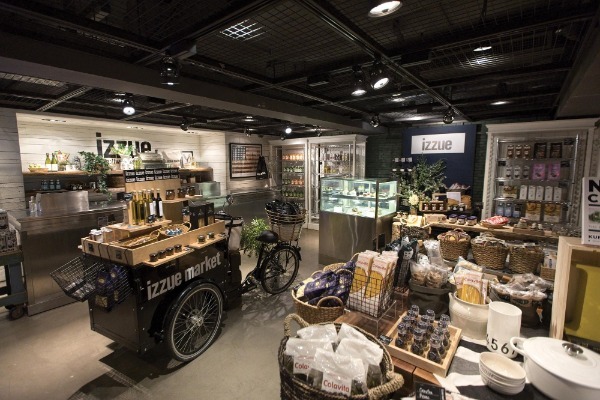 Izzue Market in Island Beverley [Photo provided to China Daily]
With a series of new collaborations, lifestyle and gastronomy make a perfect pair at Izzue Market and Izzue Coffee. 
From a local label to a global presence, Izzue has been a force to reckon with since its launch in 1999. True to its maxim, "Live it Real", the brand has gone on to pursue and promote a tasteful lifestyle that incorporates fashion, art, and food and beverage.
Izzue Market – in the basement of Island Beverley in Causeway Bay and Cityplaza in Taikoo Shing – retails a curated selection of wine and gourmet labels endorsed by Michelin-starred chefs, from foie gras to truffle balsamic vinegar. Just in time for Christmas and Chinese New Year, Izzue Market and Izzue Coffee have launched a series of seasonal collaborations designed to tease the palate.
Izzue market x Nicole's Kitchen Sichuan-style devil chilli oil (extra-hot) [Photo provided to China Daily]
Witness the new venture with much-loved Nicole's Kitchen, featuring a collaborative quartet of exclusive products made from premium, healthy ingredients without any colour additives, flavouring agents or preservatives. There's Sichuan-style devil chilli oil (extra-hot), apple peach osmanthus tea, and two artisanal jams: lychee apple rose and pineapple mango strawberry.Osmanthus replenishes the yang and nourishes the yin, making for the perfect drink during the dry and cold season, while the lychee apple rose jam is made with delicate French edible rose petals, producing a wonderfully floral confection.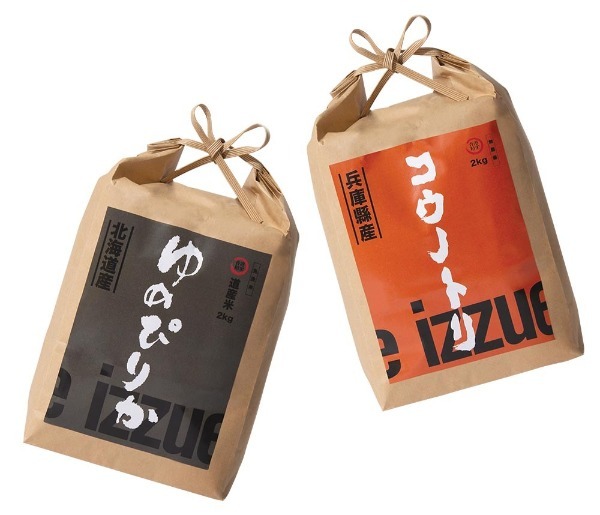 Two varieties of Izzue Market x Wakka International rice [Photo provided to China Daily]
And while talk doesn't cook the rice, that shouldn't stop a rice being talked about, especially when it's two of Wakka International's brands of premium Japanese rice: Yumepirika (夢美人) from Hokkaido and Kounotori (鴻鳥) from Hyogo. The former, in development for more than a decade, has the appearance of shiny snow and showcases a soft, springy texture with some sweetness and rice aroma. The latter has been cultivated in an organic ecosystem free of pesticides and chemical fertilisers; it's full of shiny grains, and remains sticky with a good amount of umami after cooking.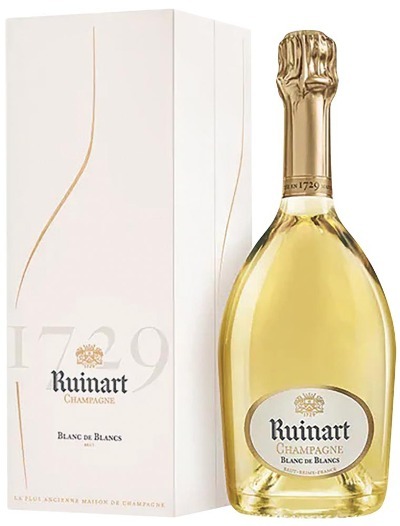 Ruinart Blanc de Blancs [Photo provided to China Daily]
To complement the cuisine, the libations will have you drinking the stars. Try a Dom Pérignon duo: the P2 Vintage 2002 and Vintage 2008. They exhibit both restraint and power along with super-fresh, intense aromas of lemons, grapefruit and blood-orange peel. Sup on Moët & Chandon's Grand Vintage 2012 and savour the bouquet of peaches, toasted nuts, warm bread and honeycomb. Ruinart Blanc de Blancs, from the refined 291-year-old Champagne-based brand, delivers clean, linear minerality with floral accents, spice, and candied ginger, as well as hints of pastry and honey.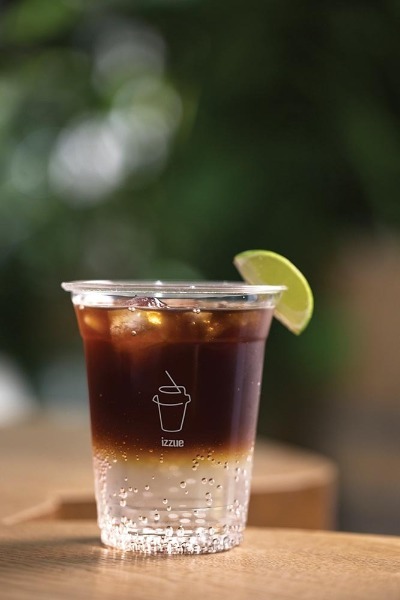 Sparkling cold brew coffee [Photo provided to China Daily]
Meanwhile, for the coffeeholics, Izzue Coffee's minimalist pop-up spaces in Cityplaza in Taikoo Shing and Langham Place in Mong Kok have collaborated with New Zealand caffeine specialist Allpress Espresso to offer home-roasted beans with an enticing aroma. There's a trendy array of coffee options to choose from: hipster three-in-one frothy and creamy Korean dalgona whipped coffee, Japanese cold brew coffee (a sparkling option comes blended with iced tonic water), and German hand-drip coffee in nutty and fruity iterations. Light desserts and fresh fruit are served to complement the speciality coffees along with savoury lobster rolls, flaky croissant waffles and more.
A stylish lifestyle combining fashion, art and gastronomic pleasure has never looked or tasted quite so appealing. Embrace it at Izzue Market.