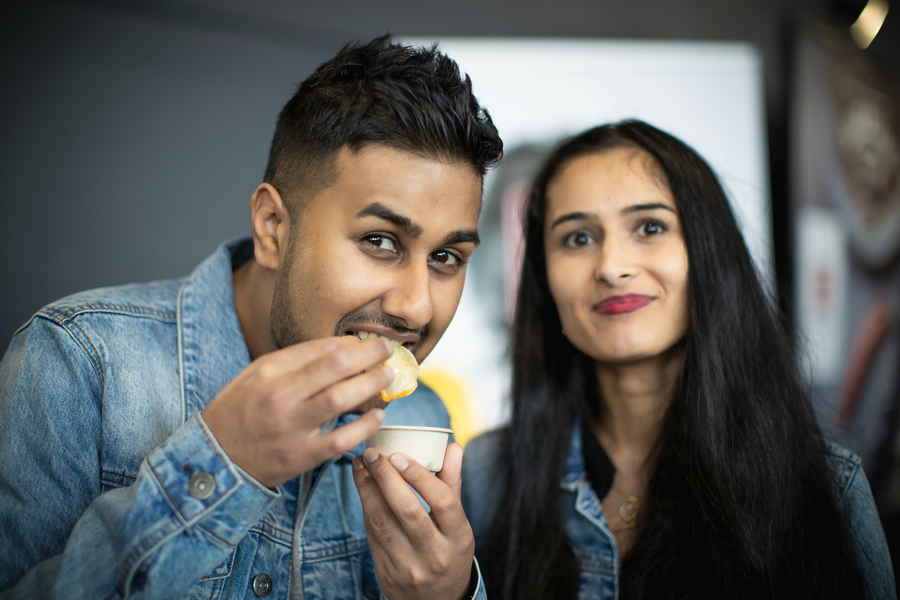 The China Cultural Center in Wellington joins the Wellington Food Show and provides Chinese fried dumplings to the visitors with The Dumpling Company, Oct 30-Nov 1, 2020. [Photo by Zhang Jianyong/provided to Chinaculture.org]
And it was the first time that the China Cultural Center in Wellington participated in the event. The center and The Dumpling Company offered visitors five flavorings: pork and chives, chicken and mushroom, beef and carrot and pure vegetables.
The first 100 dumplings were immediately snapped by visitors waiting in a long line.