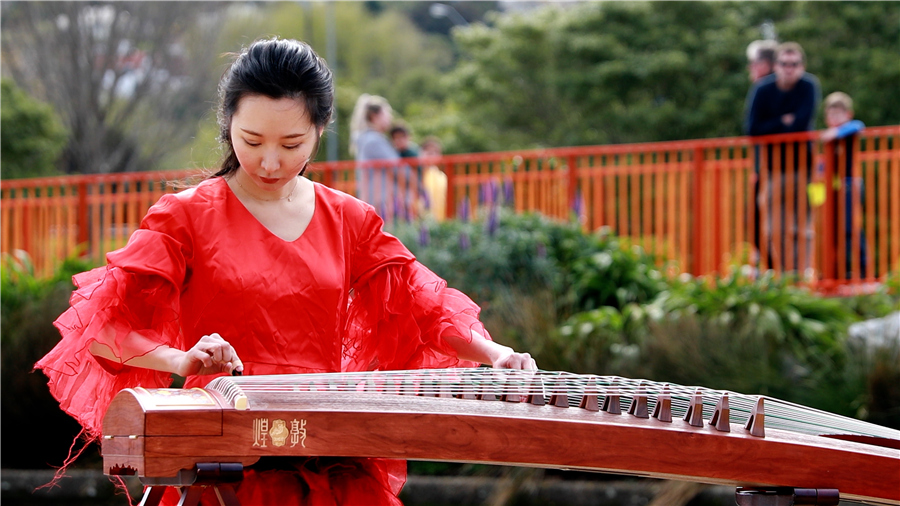 Students from the guzheng class held by the China Cultural Center in Wellington perform a traditional Chinese tune Jasmine Flower at the Avalon Park in Wellington. [Photo provided to Chinaculture.org]
In October comes the early spring in the southern hemisphere. Eleven teachers and students from the guzheng (Chinese zither) class of China Cultural Center in Wellington gave an impromptu performance at the Avalon Park, New Zealand.
The ensemble was a Chinese classic, Jasmine Flower, echoing the vitality of spring. Their music drew a big crowd and the performance video was viewed more than 1,000 times on social media.
Since 2018, the China Cultural Center in Wellington has launched a guzheng training course, and around 30 local music lovers have signed up for the classes. Students range from kindergarten children to retirees. The participants of this performance ranged from 6-year-old to more than 50.