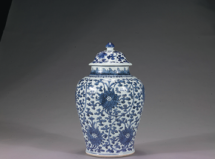 The sail of old ceramics
The National Museum of China is offering a brief review of China's maritime trade in ceramics. Titled A Sail Over Miles, the ongoing exhibition navigates the large scale manufacturing, export and trade routes for such ceramic products, from the days of the Tang Dynasty (618-907) to the Qing Dynasty (1644-1911). A display of nearly 300 antique objects from the museum's collection shows ceramics of different types from a variety of kilns that were mostly ordered by foreign countries. Some of the objects on show were excavated from the wrecks of sunken cargo ships, such as Nanhai No 1, a Chinese merchant carrier dating back more than 800 years.
9 am-5 pm, through Dec 4. Closed on Mondays. 16 East Chang'an Avenue, Dongcheng district, Beijing.010-6511-6400.