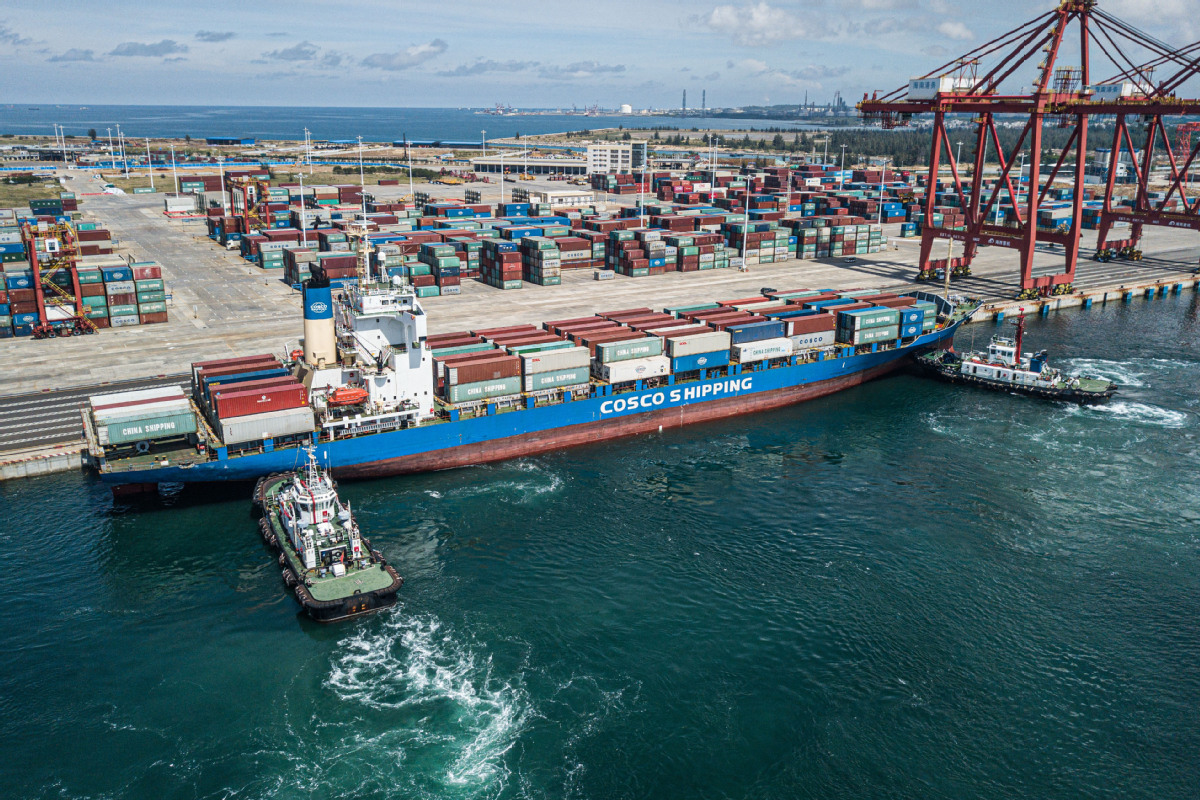 A pilot commands two tugboats to assist a container ship to berth at Xiaochantan Wharf in Yangpu Port, Hainan province. [Photo by Pu Xiaoxu/Xinhua]
South China's Hainan province is the only provincial-level special economic zone among the seven special economic zones and the largest special economic zone in China. The "Overall Plan for the Construction of Hainan Free Trade Port" announced on June 1 last year proposes to build the Hainan Free Trade Port into an important gateway for deepening the country's reform and opening-up policy.
The construction of the Hainan Free Trade Port has been witnessing many silent supports of unsung heroes, and among them are a group of maritime pilots. A total of 22 pilots from the provincial ship pilot station perform piloting at five ports in Haikou, Yangpu and Dongfang. Their core work is to pilot ships in and out of the port, berthing and leaving the dock.