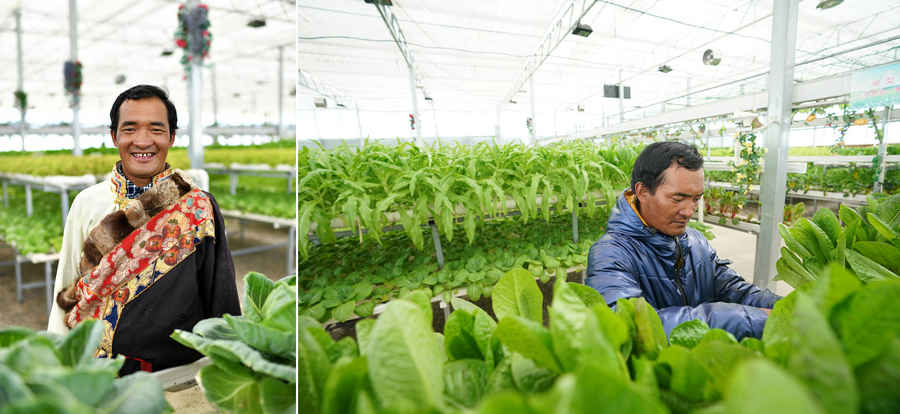 Sujia (left) poses at an eco-friendly agricultural industrial park in Gar county, Ngari prefecture, Tibet autonomous region; Sujia checking crop at an eco-friendly agricultural industrial park. Sujia began learning farming techniques at the park in 2017. He now earns a monthly salary of 6,000 yuan ($885.07). Photograph clicked on July 25.[Photo/Xinhua]
Ji Taijia, a senior doctor prescribing Tibetan medicine in Beijing, said education is a key factor that helped lift people of his hometown out of poverty.
"I was born in a small village in the 1950s," he said. "I would have remained there forever had it not been for my education. I studied Tibetan medicine in Qinghai province and became a doctor there before arriving in Beijing in 2003 for my major. I hope more youngsters from my hometown can follow my example, receive higher education and move out. That is how the living condition of the Tibetan people will improve while Tibetan culture spreads elsewhere."
zhangxi@chinadaily.com.cn