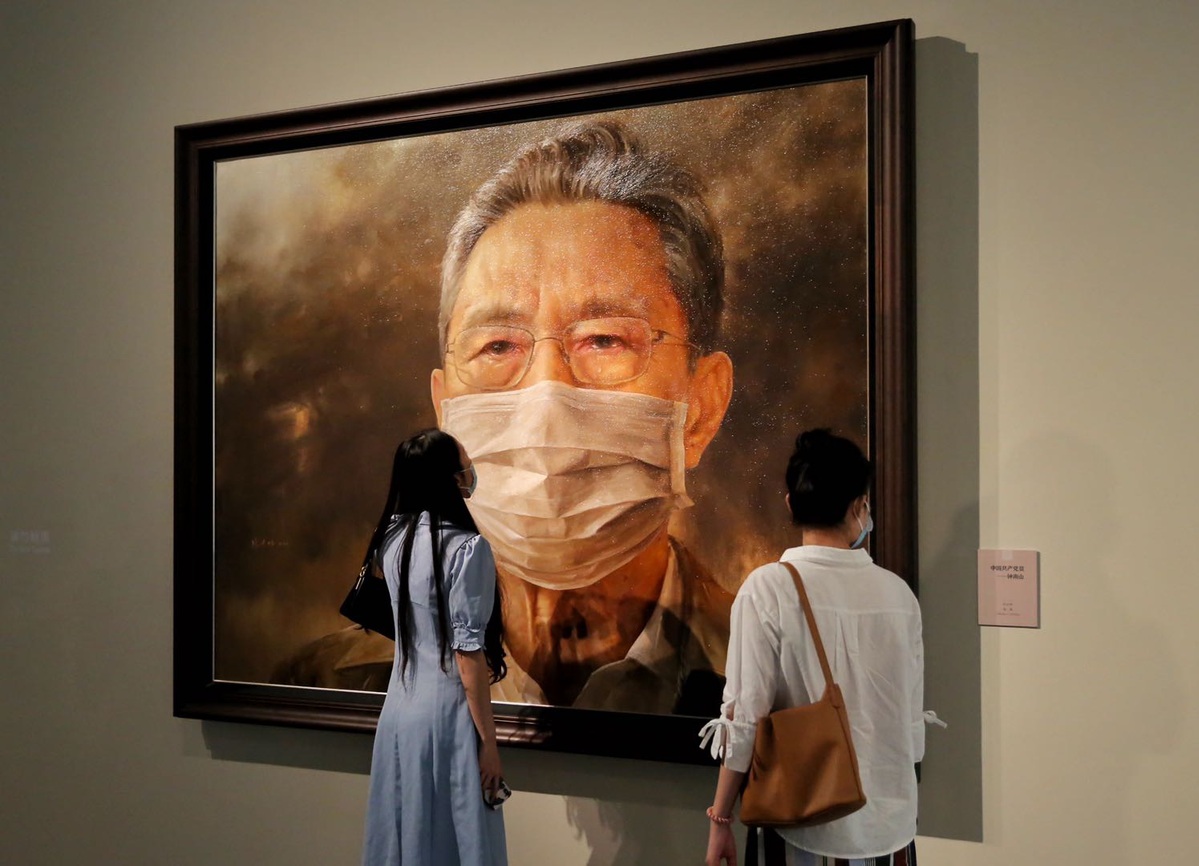 A portrait of Chinese pulmonologist Zhong Nanshan on show by Feng Shaoxie. [Photo by Jiang Dong/China Daily]
Unity of Strength, an ongoing exhibition at the National Museum of China, shows that despite not working on the frontline to battle COVID-19, artists spare no effort to document the heroic deeds of those that did, hailing their great contribution to the cause.
The exhibition brings together nearly 200 paintings, calligraphic pieces, prints, sculptures, watercolors and posters, depicting the enormous dedication of medical staff, which has deeply touched the general public since the first cases emerged. The shown works also reflect people from different walks of life doing everything they could to curb the spread of the virus.
The exhibition teams up with both professional creators as well as amateurs, such as office workers, school students and public servants.