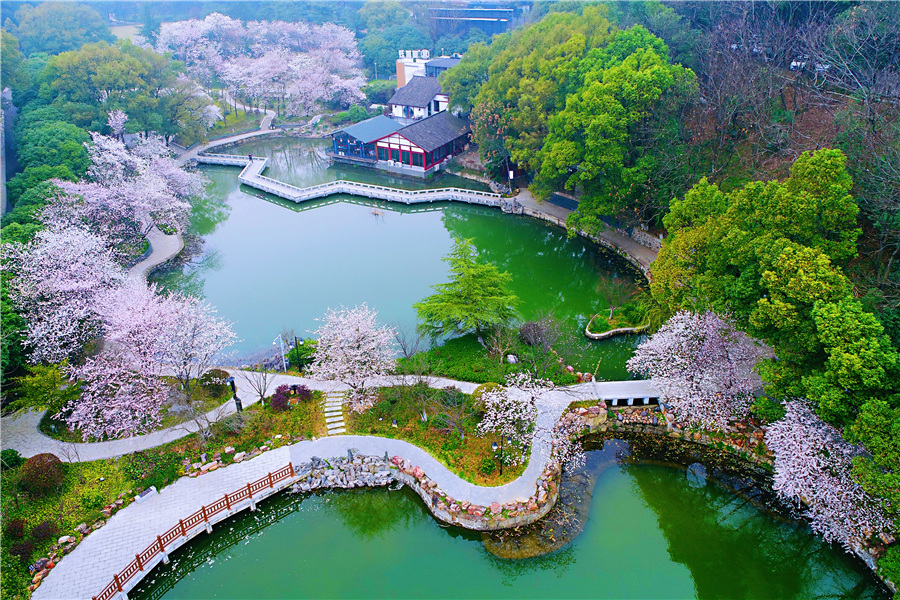 More than 200 cherry trees blossom in Changsha's Wangyue Park, forming a scenery with the intersected lake. [Photo by Xu Xing/For China Daily]
No winter is insurmountable. Then comes the spring, with the explosiveness of longer days and songbirds returning to the willows along the river banks. The silent ground wakes from cold winter, everything is at its best.
As the spring comes, trees take on the green color, and the smell of the grass is flowing in the air.
In the heartland of Hunan province, the spring breeze comes through the fields and hills like a beating paintbrush. Wherever it dances, it paints in lush color. The birds fly out from home in a sunny blue sky.