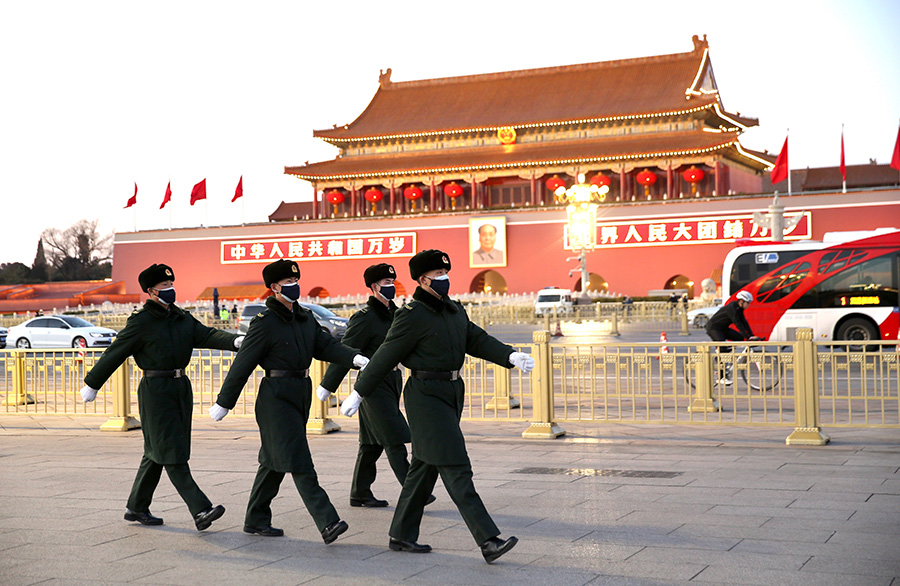 People's Liberation Army soldiers patrol Tian'anmen Square in Beijing. [Photo by Zou Hong/China Daily]
The novel coronavirus outbreak has temporarily put a halt to normal, bustling city life. Silence now marks the Chinese capital as companies offer their employees a variety of ways to resume production, including chartered transportation service for daily commuters to curb the spread of the epidemic, while many are provided with a choice to work at home.
However, delivery riders still brave the wind with their electric scooters to make sure those who work at home can get their meals and food supplies.