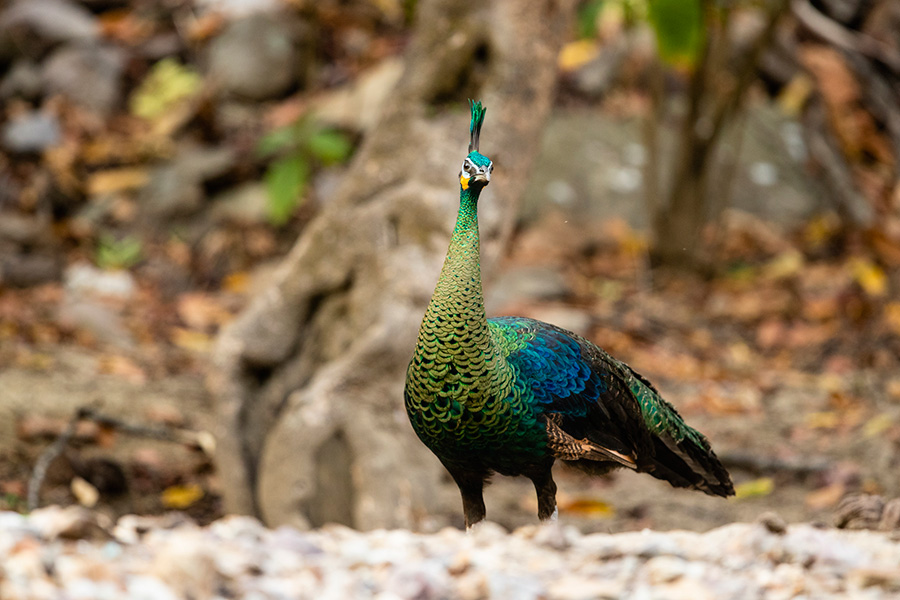 Green peacock, Yunnan province, 2018 [Photo/Wild China Film]
The public has placed a renewed focus on wildlife protection after the novel coronavirus outbreak.
Passionate about wildlife, Xi Zhinong, founder of Wild China Film, captured some of the best photos taken of one of the most beautiful birds in China — the green peacock — 20 years ago in Lancang River Basin in Yunnan province. Now, fewer than 500 of the birds may still exist.
Xi has photographed countless rare wild animals. He says good wildlife work can cut through to people's hearts, and that is the power of nature.