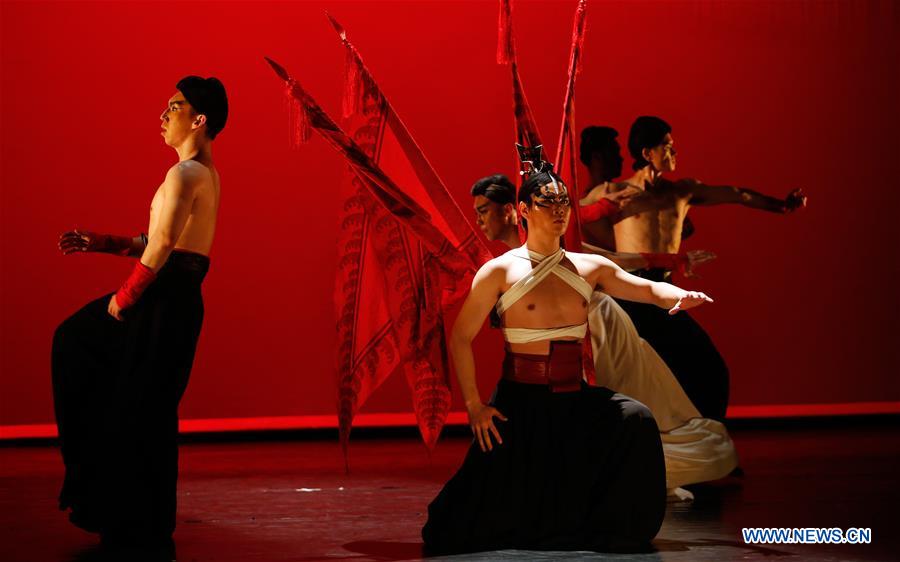 Dancers from China National Opera & Dance Drama Theater perform a drama piece titled "Shi Feng" in celebrations of the upcoming Chinese New Year in Tel Aviv, Israel, Jan 20, 2020. [Photo/Xinhua]
A total of three Chinese artist groups participate in the series of celebrations for the upcoming Chinese New Year held in Israel, said Tao Chen, director of China Cultural Center in Tel Aviv.
Prior to the Shi Feng dance drama, a martial arts troupe from Wudang Mountain, known as a traditional center for the teaching and practice of martial arts located in Central China's Hubei province, demonstrated the Chinese martial arts for Israelis from Jan 16 to Jan 18.
Chinese famous dancer Yang Liping would bring her version of Igor Stravinsky's The Rite of Spring, where Yang integrates Chinese and Western cultures by using a lot of oriental images, according to Tao.
The celebrations for the Chinese New Year in Israel have been held for 12 consecutive years, Tao told Xinhua.