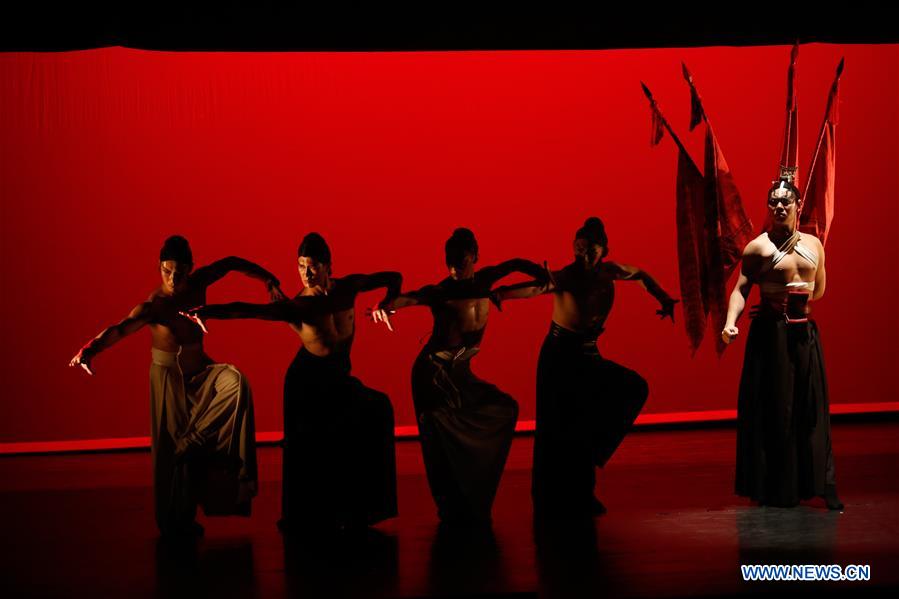 Dancers from China National Opera & Dance Drama Theater perform a drama piece titled "Shi Feng" in celebrations of the upcoming Chinese New Year in Tel Aviv, Israel, Jan 20, 2020. [Photo/Xinhua]
"The dance performance is very amazing and we are purely enjoyed," said Liat Pardo, a 28-year-old Israeli dancer.
Pardo told Xinhua that she was surprised by the superb dancing techniques of Chinese dancers and hopes to have the opportunity to appreciate Chinese dance in China.
The 40-year-old Rami Yifrach was also moved by the Chinese dance drama.
"Very well-performed and it represents Chinese traditional culture very well," he said.
The dance drama conveyed the morals of Chinese culture like justice and integrity through dancers' movement, Yifrach told Xinhua.