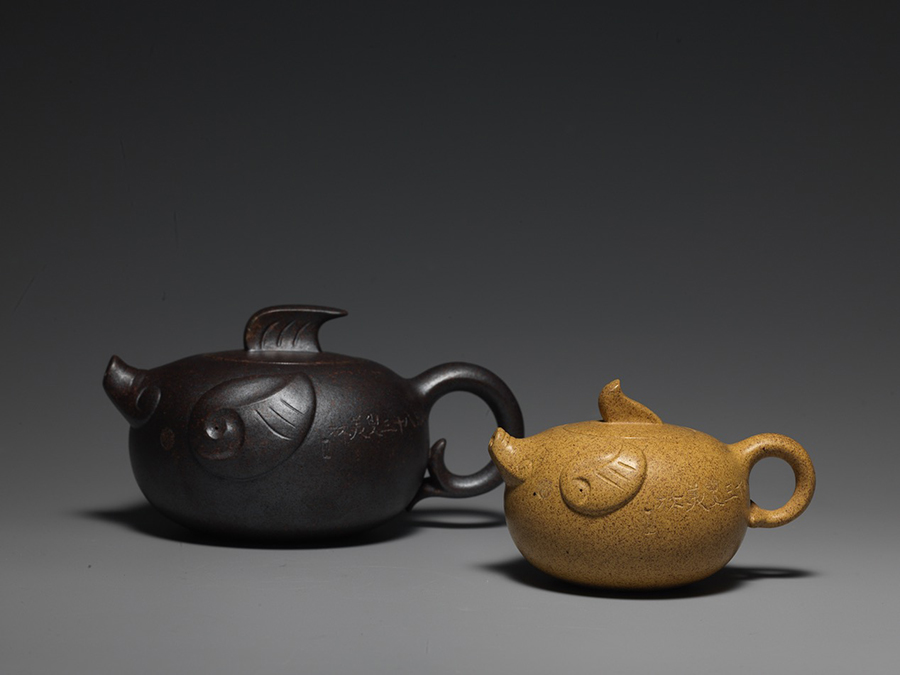 Teapots based on the collaboration between Han Meilin and Qu Huadi, a zishaartisan of Jiangsu province. [Photo provided to China Daily]
The space displays dozens of teapots Han designed using Yixing's quality clay that feature calligraphy, paintings and elements of primitive art. There are also objects on show based on the collaboration between Han and noted zisha clay artisans of Jiangsu.
Han donated some 500 of his artworks to the city government of Yixing at the gallery's opening, and was named an honorary resident of Yixing.
The Han Meilin Art Series, which catalogs the artist's wide-ranging productions and is published by the People's Fine Arts Publishing House, was also officially launched.