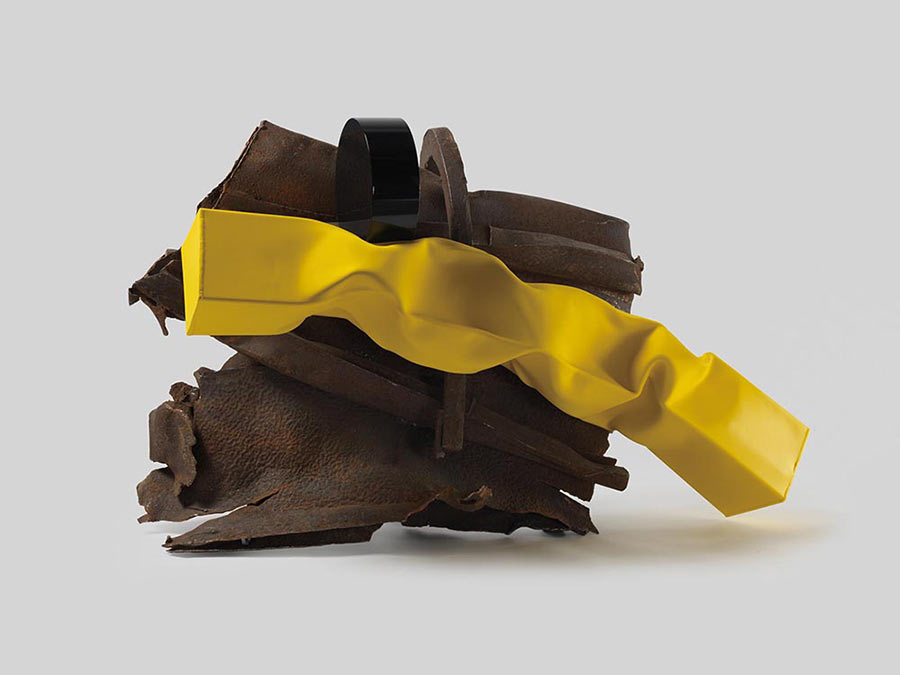 The First Braid (2019) [Photo/Courtesy the artist and David Zwirner]
One such piece is the powerful, large-scale sculpture Offenbach Barcarolle (2019), the title of which refers to Jacques Offenbach's final opera, The Tales of Hoffmann (1881). It espouses material and visual alchemy; what appears as awkward, bulky contradiction on cursory glance soon softens, succumbs and attains musicality, dance or even romance.
"I think about a viewer's progression through the space," says Bove. "You enact a certain dance as the views unfold in a particular sequence. I try to anticipate these sequences and play with them so that there are reveals and surprises, encouraging the viewer to stand in different parts of the room and feel the space in different ways." Such is the way of Bove, where finding the space, and the art, is a way of opening up the world.