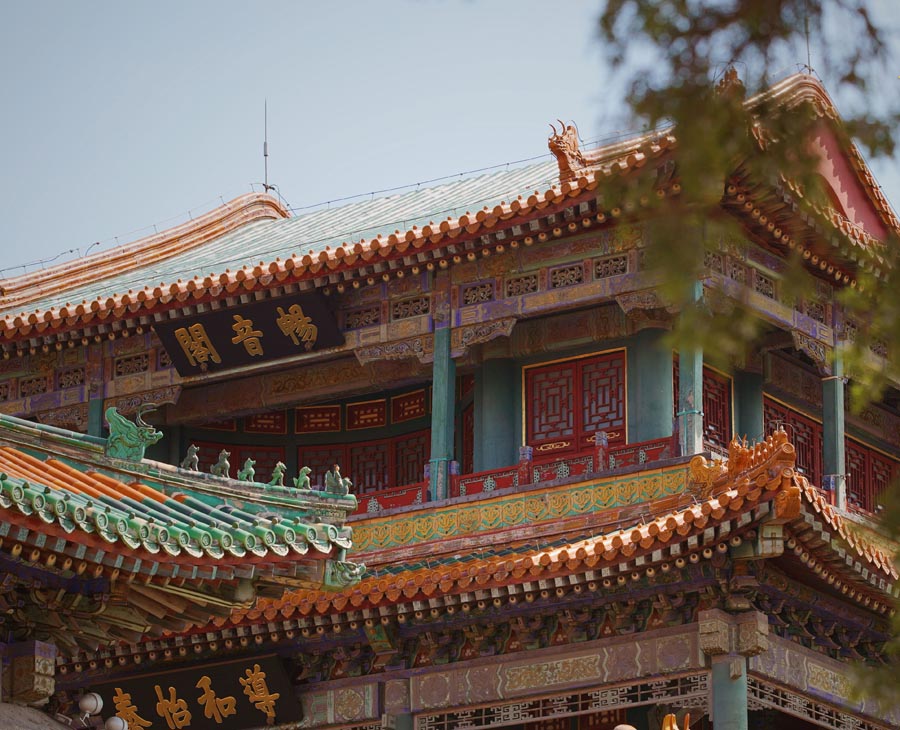 The Forbidden City is a trove of cultural treasures that inspired the popular variety show, New Arrival of the Palace Museum. [Photo provided to China Daily]
Visualizing the old glamour
The devil, they say, is in the detail. The show's director Mao Jia says her team has visited the museum over 230 times this year alone.
"Our duty is to visualize those findings that quietly lie in academic papers," Mao says. "If we didn't explore the place thoroughly and deeply, we couldn't figure out clues left in the grand span of history."
The Forbidden City will celebrate its 600th birthday next year and Mao is adamant that recent findings need to be illustrated and presented to the public.
She cites as an example foundations that may unravel the origins of the Forbidden City. They were unearthed in recent years at the Palace of Compassion and Tranquility (Cining Gong), where the timbers that lay soaked in water from around 1420 still gleam. "Archaeological discoveries need to be 'newly' explained and get wider public acknowledgment," she says.
Wang Zilin, a veteran researcher at the Palace Museum who participated in the production of the show, also says that the program has found a new way for academic work to be better understood by the public.
"The crew members are young, in their 20s and 30s, but are rigorous in making sure every academic detail in the program is accurate," Wang says, adding that this program proves that fine arts and academics can complement each other.
"Experts have the power to awaken sleeping relics, and their dialogue with celebrity guest hosts draws in the general public," says Wang.