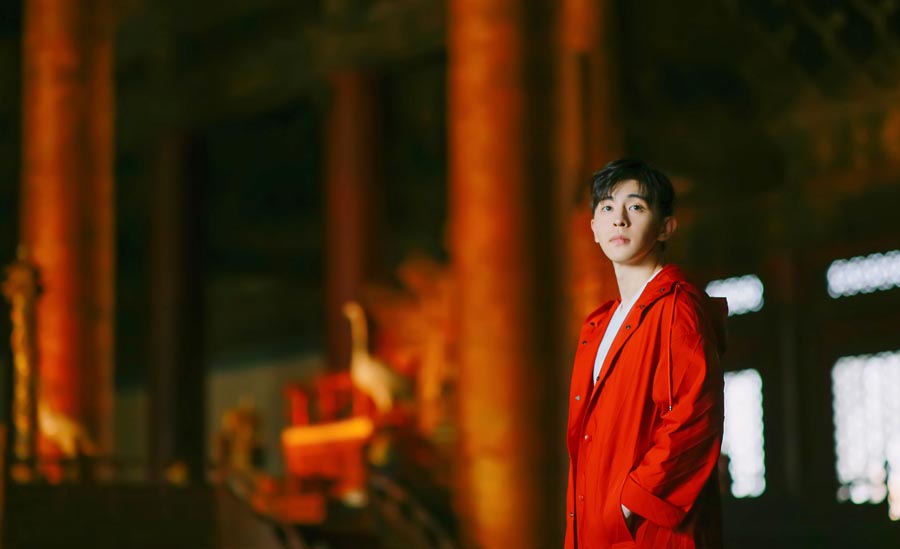 Actor Deng Lun in the show. [Photo provided to China Daily]
In each episode, two celebrity guest hosts, appointed as "Palace Museum's development ambassadors of creative cultural products", tour the palace with experts to learn about the craftsmanship, cultural connotations and history. Meanwhile, they collected elements during the tour and turned them into inspirations to design derivative cultural products.
Zhang Luyi, actor and a celebrity guest in the show, says: "I grew up in Beijing, and the Palace Museum feels familiar yet sort of mysterious for me. Within the walls, there is a city, and a trove of cultural treasures."
"Talking with experts and scholars in the museum, I can feel people's devotion to preserve this place that has lasted for generations. There's been so much to learn, and I'm sure, even if I had been here 100 times, it would still surprise me on the 101st time."