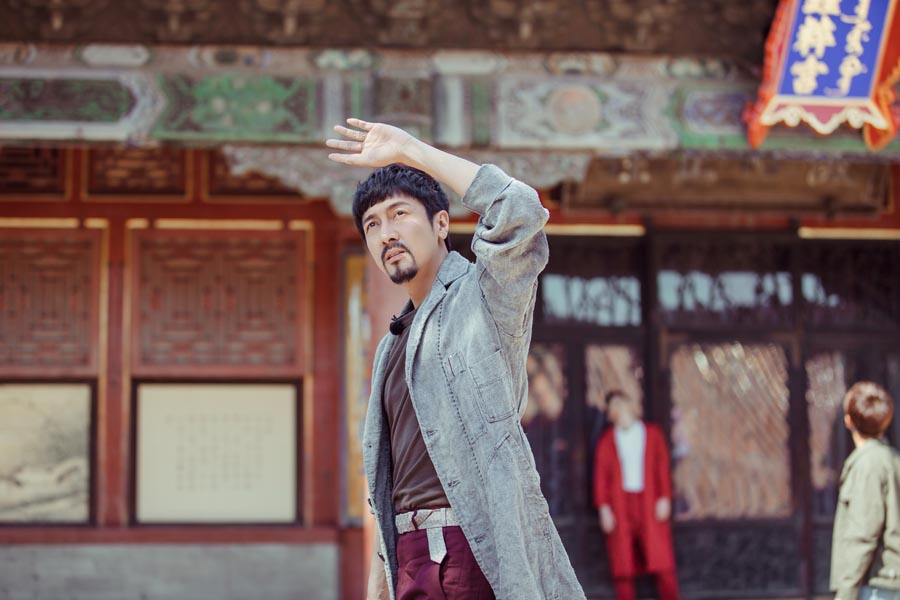 Actor Zhang Luyi leads viewers to discover the secrets of the Palace of Accumulated Purity in the second season of the program. [Photo provided to China Daily]
But the past does not offer up its secrets so readily. After all, the grandiose Hall of Supreme Harmony (Taihe Dian), the main ceremonial venue, was first swallowed up by a blaze and burned to the ground only three months after it was built. A litany of other fires from lightning and wars, and subsequent renovation work, makes it difficult to discover what went before.
But the celebrities are up for the challenge and as any good detective can confirm, perseverance pays off. Colorful paintings on the beam within the roof of the Palace of Accumulated Purity (Zhongcui Gong) have shown a surprising resilience.
"The colors and patterns are almost intact," Cao Zhenwei, a researcher of ancient architecture at the Palace Museum, says. "They are the best-preserved paintings from the early Ming Dynasty in the Forbidden City, and are rare survivors that have remained for 600 years."
Despite numerous TV programs, documentaries and research projects, the Forbidden City still has a few surprises in store for those willing to explore. When the first season of the show was aired last year, the former royal yard full of old buildings provided a highlight.