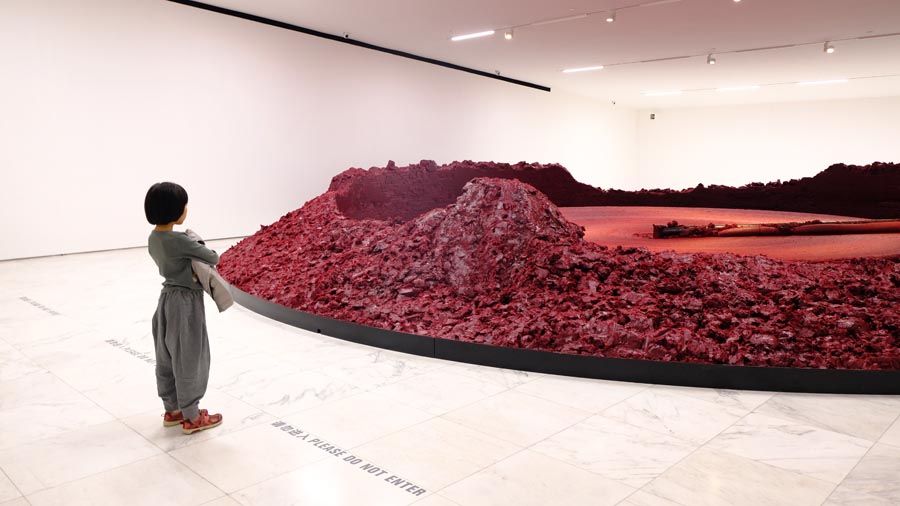 A child is entranced by UK artist Anish Kapoor's installation My Red Homeland at CAFA Art Museum in Beijing on Oct 25, 2019. [Photo by Yang Xiaoyu/chinadaily.com.cn]
"Oh, gross! I nearly threw up," shouted someone standing in front of My Red Homeland, a centerpiece of British artist Anish Kapoor's exhibition at CAFA Art Museum in Beijing.
"It looks like a huge meat grinder. Heaps of mince mixed with blood," said the young lady, cupping her hand around her mouth to avoid the pungent odor of wax.
She admitted she had expected to experience the appealing work of an internationally-acclaimed artist.
"This installation is hair-raising, making me think of a slaughterhouse," another visitor said.
"Bloody scenes I've seen in films by Quentin Tarantino and Jiang Wen all came flooding back," another added.