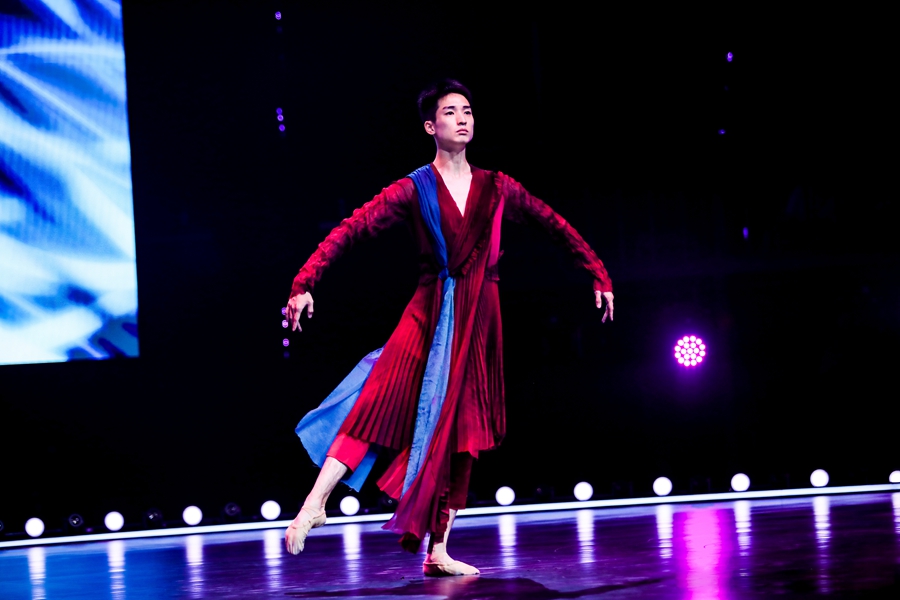 Dancer--choreographer Li Xiang debuts his new work, The Walker, in the reality show, Dance Smash, which won him wide acclaim.[Photo provided to China Daily]
Art form steps into the spotlight as appreciation of its beauty spreads, Chen Nan reports.
The stage is set. Quietness descends. The lights blaze. Anticipation grips the audience. A dancer in a silky red robe, casts a spell while his muscles ripple as he seems to glide across the stage. Li Xiang, 27, combines strength and grace with a deftness that enraptures viewers of the reality show Dance Smash, created by Hunan Satellite TV and first broadcast on Oct 5.
He spent five days choreographing his dance, entitled The Walker (Xingzhe), which in just 88 seconds elaborates on the story of a lonely but determined dancer.
When his routine ends, the sound of silence is deafening before the audience, in a delayed reaction, get to grips with what they have witnessed and respond with thunderous and appreciative applause.