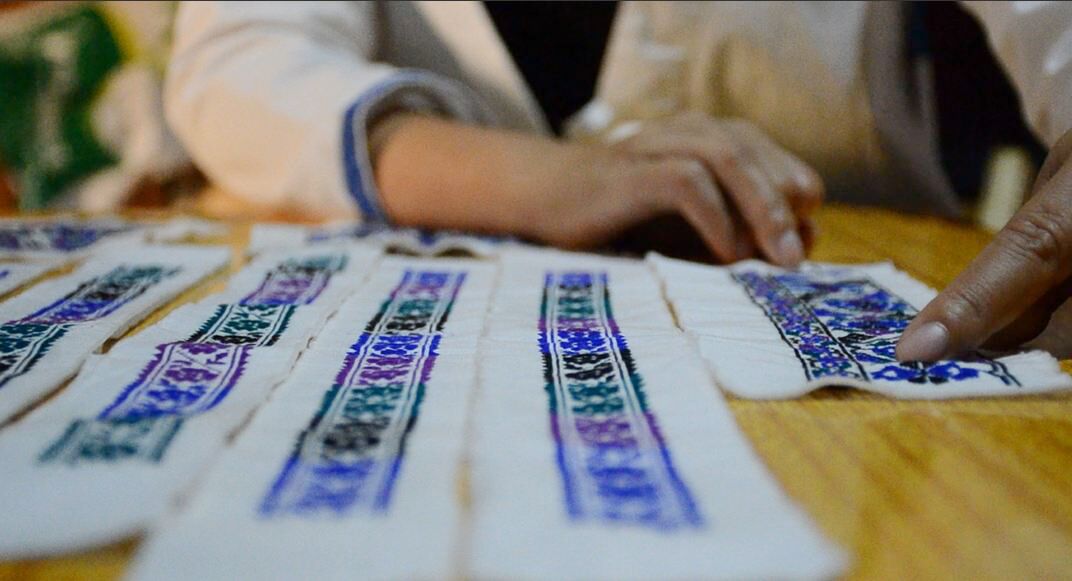 A Dong embroiderer shows samples of colorful embroidery just finished. [Photo by Na Zhikui and Lei Juan for chinadaily.com.cn]
The Dong ethnic group in Southwest China's Guizhou province possesses excellent embroidery skills, which are increasingly attractive to visitors.
The Dong have no written language, so they wove their history and legends into numerous fabrics and created curtains, sheets, straps and ethnic costumes. Their lives are surrounded by handmade fabrics, in which wisdom from their ancestors is entwined on the cloth in the flowers, insects, fish, sun, stars, myths and legends, as well as in many unknown design patterns.