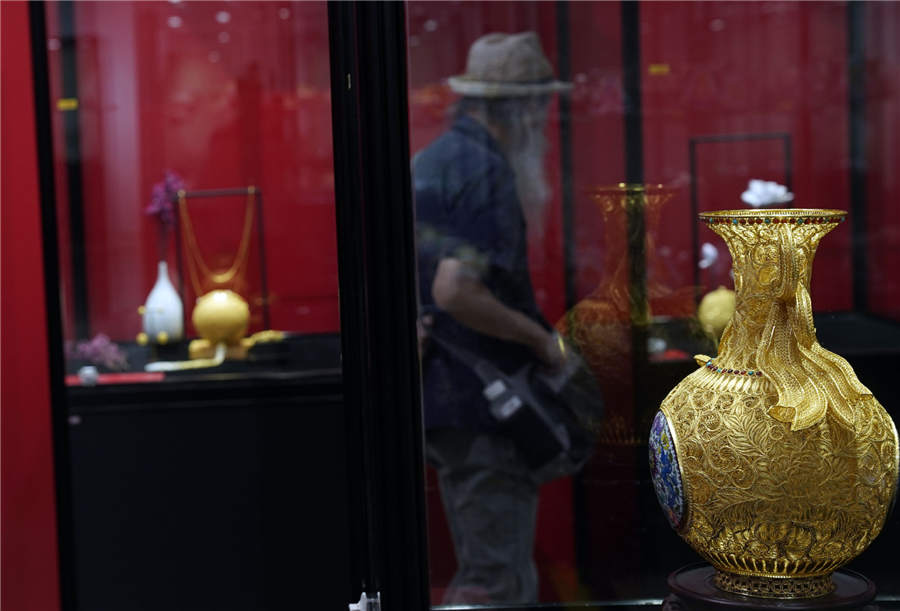 Filigree and inlay works on display at the Cultural Palace of Nationalities in Beijing, Aug 28, 2019. [Photo/Xinhua]
Filigree and inlay technique
Filigree and inlay is a traditional palace craft applied to gold and silver, usually to create jewelry and ornaments.
The skill actually combines two techniques: filigreeing and inlaying. Filigreeing relies on nipping, plaiting, filling, jointing, piling and other handiwork to fashion various shapes out of very fine gold and silver threads. Inlay means to work gold or silver pieces into different shapes, patterns or containers.
The craft was listed as national intangible cultural heritage in 2008.