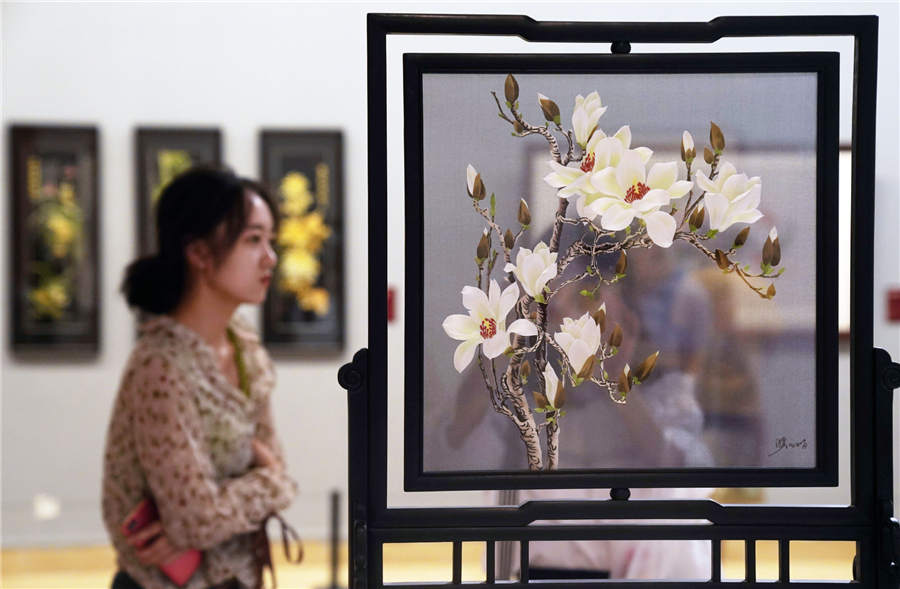 Su embroidery works on display at the National Art Museum of China in Beijing, July 19, 2019. [Photo/Xinhua]
Su embroidery
Suxiu, or Su embroidery, is a style of traditional Chinese craft found in the areas around Suzhou, Jiangsu province, and has a history of some 2,000 years.
Requiring consummate craftsmanship, the embroidery is noteworthy for its beautiful patterns, elegant colors and variety of stitches.
Su embroidery usually depicts nature and the environment, such as flowers, birds, animals and carefully sculpted gardens, and it often decorates fans, sachets and clothing. The art form was listed as national intangible cultural heritage in 2006.