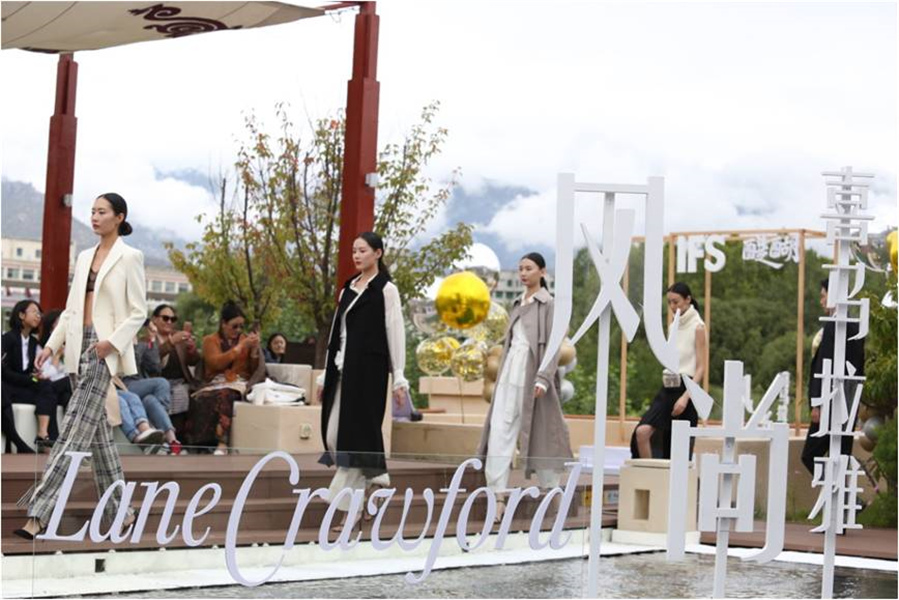 Models showcase global brands in Lhasa on Tuesday. [Photo by Palen Nyima/chinadaily.com.cn]
With International Brand Tibet Summit, fashion show, and VIP dinner party, Tibet is presenting a more attractive outlook, said Zhang.
"This year marks the 70th anniversary of the founding of New China and the 60th anniversary since the launch of democratic reform in Tibet. With profound history and enriched cultural heritage, more and more investors and overseas brands are eyeing the Tibet market, and many are eager to explore the region."