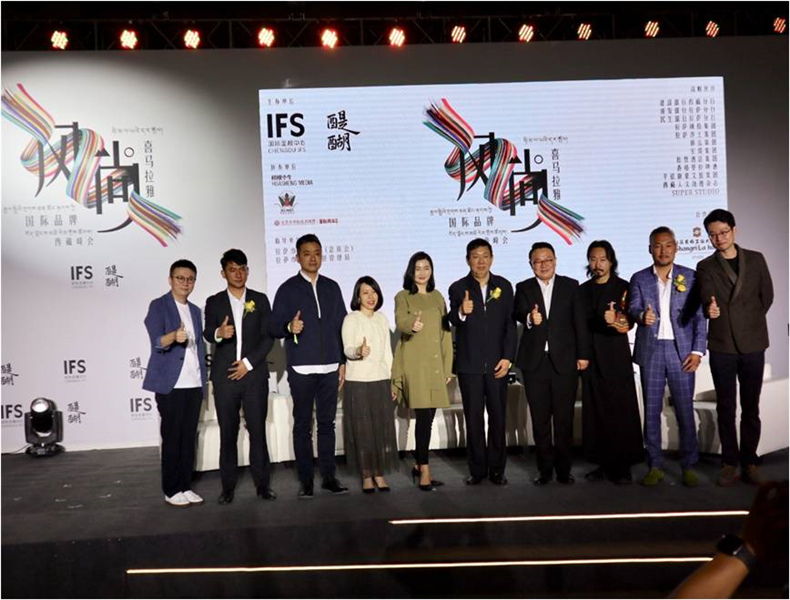 The International Brand Tibet Summit kicks off in Lhasa on Tuesday. [Photo by Daqiong/chinadaily.com.cn]
An international fashion show was held in Lhasa, the capital of the Tibet autonomous region, on Tuesday, marking the debut of global brands such as Chopard, MaxMara, Lane Crawford, Dazzle Ports 1961, Brunello Cuccinelli, Mikimoto, and Mr & Mrs Italy in the region.
The show was organized by Chengdu International Finance Square (IFS) and Tihho, a Tibetan cultural and art company.
Zhang Junyan of Tihho said both organizers were also involved in holding "Discovering Himalaya", a modern Tibetan art show, early in Chengdu in April.