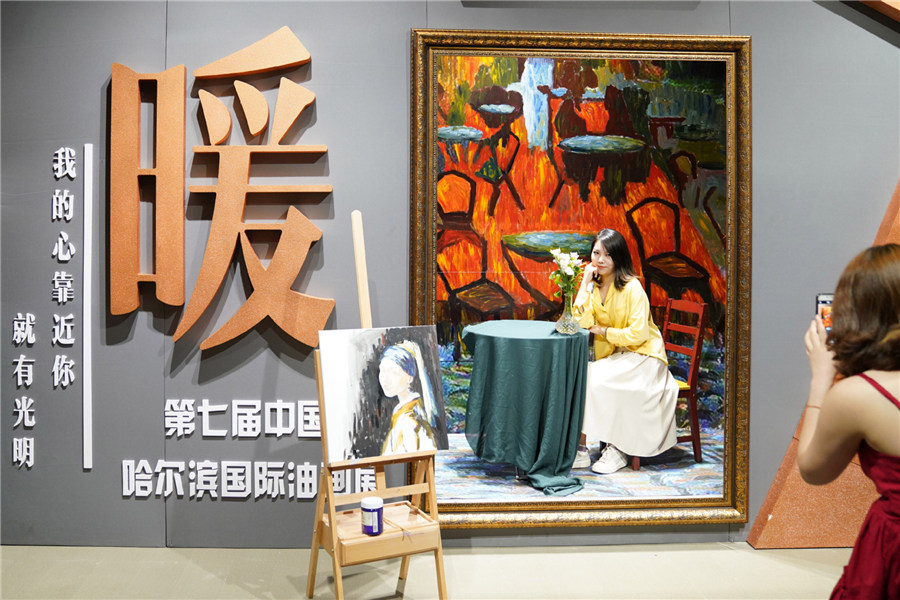 A visitor poses for a photo during the International Oil Painting Exhibition in Harbin on June 16, 2019. [Photo/Xinhua]
The International Oil Painting Exhibition of Harbin opened at the capital city of Northeast China's Heilongjiang province last Saturday. As one of the major events at this year's China-Russia Expo, it aims to bring people together through art. Featuring over 1,000 paintings and sculptures, the exhibit builds a journey through the artistic landscape from China to countries like Russia and DPRK.
Having served as an important platform for trade and economic cooperation since its launch in 2014, this year's China-Russia Expo focuses on promoting China-Russia collaboration at local levels, organizers said.
The exhibition will run through June 20.