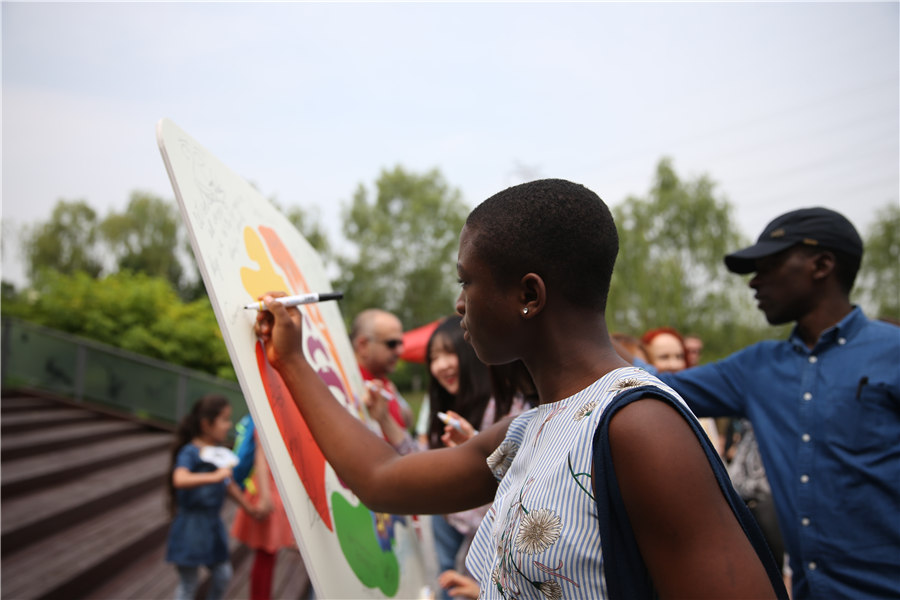 Many foreign visitors, like these, enjoy the cultural celebration held at Cuihu Lake National Wetland Park on June 15, 2019. [Photo by Wu Xiaohui/chinadaily.com.cn]
To further introduce China's natural scenery and cultural heritage to foreign visitors, a cultural salon was organized in Beijing's Haidian district on Saturday.
Visitors could choose from a variety of activities, such as a tour to Cuihu Lake National Wetland Park, an art exhibition or a dance drama based on the life of Nalan Xingde, a renowned poet from the Qing Dynasty (1644-1911).
Representatives from foreign embassies, members of foreign chambers of commerce, academics and foreign students attended the event.
Since its first launch in 2013, the cultural salon has promoted cultural heritage in China, including Peking Opera, Qunqu Opera, Chinese kung fu, folk dance and imperial cuisine.