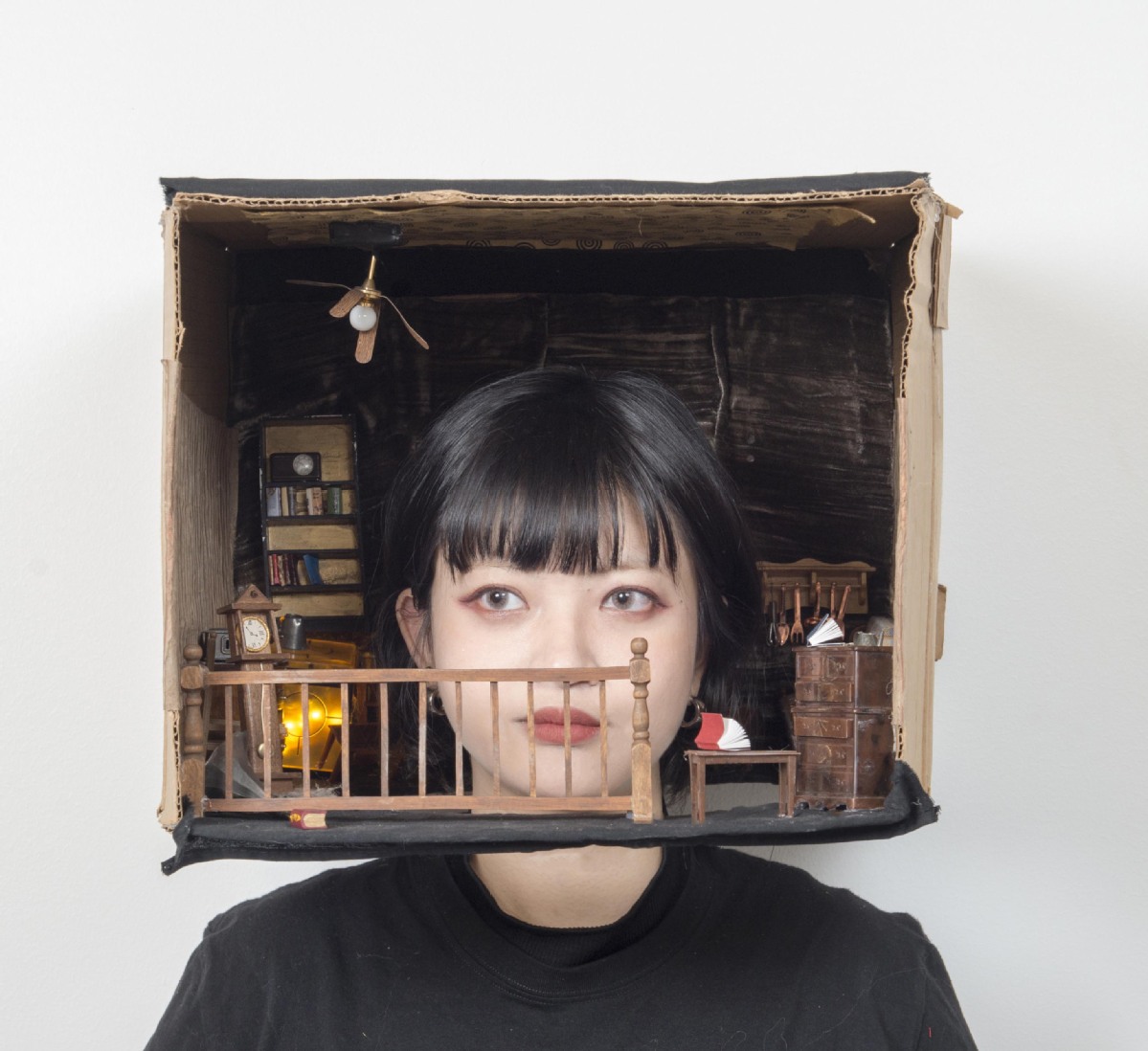 Artist Nandan Sam He, and her work Box inside My Head (2018). [Photo provided to China Daily]
In studio #135, 122CC, East Village, under a spring drizzle, artist Nandan Sam He's solo show "Xanadu Palace", curated by Zi Lin and Dandi Gu, opened to public.
A considerable crowd of viewers has been attracted to the site and found themselves wandering through the canvass maze with blowing wind, evoking a visit to a Mongolian yurt.
Xanadu was the palace in Karakorum burned down by Kublai Khan in 1277 as a gesture of victory in the civil war with his brother. The palace was where Kublai Khan was born and grew up, so the destruction should have been painful for him, but he never said anything about it for the historical record.
Artist Nandan Sam He and curators Zi Lin and Dandi Gu agree that Kublai Kahn's silence is the epitome of everyone's farewell to childhood and its memories.
Nandan Sam He treats her solo show "Xanadu Palace" as a fertile attempt to resurrect what's forever lost from childhood. "Home" leaves us in both dimensions of time and space. No matter where we grown up, it becomes a very different place from the one we were once familiar with. Thus we all become the exiled, the abandoned and the homeless.
For Nandan Sam He, this wandering and inability to return evoke her interest in the way that the Manhattan homeless build their night shelters with cardboard for sleep. She uses cardboard as her primary material and each of her works is a shelter, a physical simulation of our mental state as we wander away from childhood.