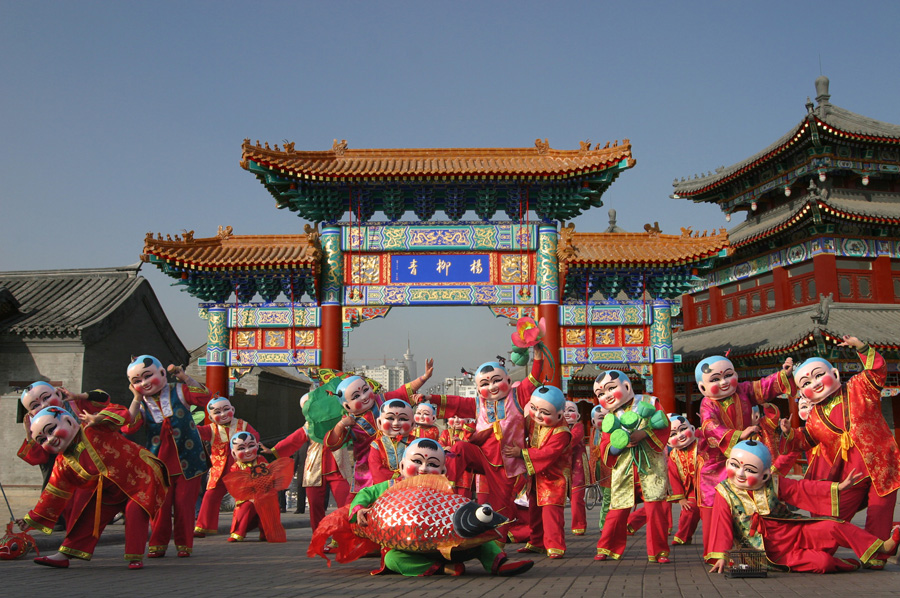 Local performers dance to greet visitors at the town's decorated archway. [Photo provided to China Daily]
Exploring history
The town is worth visiting as it is an ideal tourist destination to explore the region's rich history, and the Shi family residence is a good example of its enduring appeal.
Built in 1875, it is now one of the few well-preserved civil buildings from that era remaining in the area, earning it the title of "top residential courtyard in North China".
In this courtyard, the family of North China's once most wealthy businessman witnessed its rise to prosperity and later decline, and the story of the family's legendary roller-coaster ride often prompts visitors to stop and contemplate.
"When the family owner died, the family didn't even have the money to organize a proper funeral," a local history expert says.
Shi's family residence served as the headquarters of the Beijing-Tianjin campaign, one of three key battles during the liberation of China, which was used as a base from 1948 to early 1949.
It was also the site where the first Tianjin government was founded, and where the first corruption case after the founding of New China in 1949 was cracked.
Near there, the An family courtyard has now been turned into a private museum.