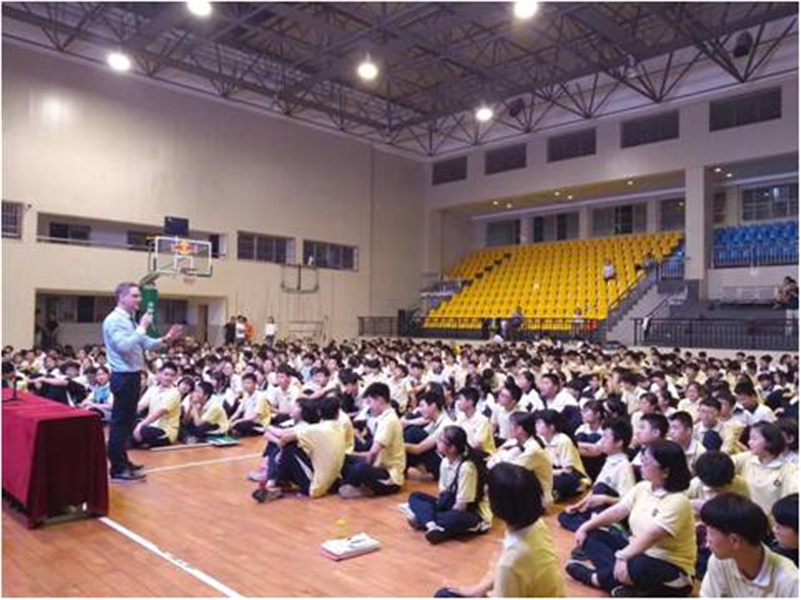 Haase speaks to local high school students in Changsha, Central China's Hunan province. [Photo provided to chinadaily.com.cn]
As the liaison to the Canadian Consulate in Hunan province, Haase helps to promote Chinese culture in Canada. Now his focus has shifted to education. Haase believes that human development is inseparable from education. As an international student, he strongly encourages all students to visit the world outside.
Talking about his future work plans, Haase hopes to invite more Canadian students to come to China and come to Hunan to introduce them to the real China.