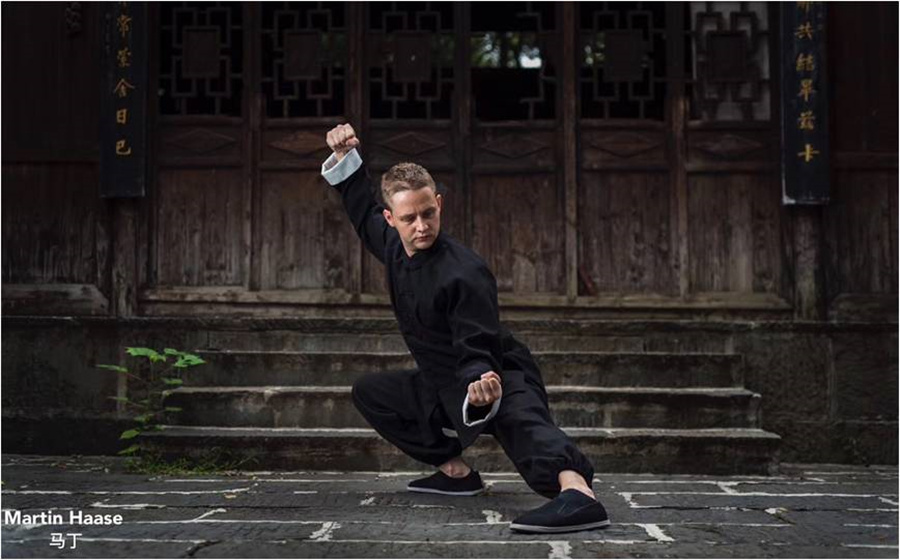 Haase performs tai chi. [Photo provided to chinadaily.com.cn]
Haase first became interested in Chinese medicine when he was in Canada. After graduating from high school, he entered the Oshio College of Acupuncture & Herbology in Victoria. Haase's teacher then was from Hunan.
"His medical skills are brilliant, but he is modest too. This gave me a very good first impression of China and Chinese medicine," Haase said.
"He taught us a lot of interesting things about Hunan, like the great herbalist doctor Zhang Zhongjing. He also told me that if I want to really understand Chinese medicine, I must go to China where it originated, so I came to Hunan."
In order to learn Chinese medical theory, Haase studies Chinese medicine books, most of which are written in classical Chinese. Haase's solution is to ask students to translate the classical Chinese into modern Chinese and then translate them into English.