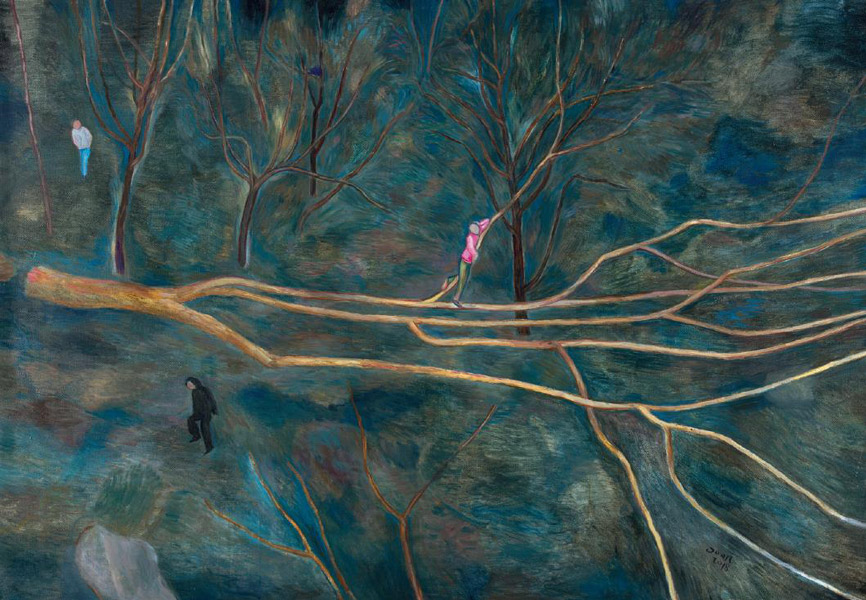 A painting by Duan Zhengqu. [Photo provided to chinadaily.com.cn]
It marks the first time for Duan, who has been a shutterbug for a few decades, to showcase his black-and-white photos of rural China to the public.
Lai's works focus more on the abstract aspects of life. "When I detect an instant connection, I will press the shutter. I don't do retouching, so the photo will be as it was," Lai said.
Music producer Zhang Yadong believes photography suits his quiet nature. "I love shooting objects instead of people. Sometimes a flower, a pond or even a shaver in my bathroom," he said.